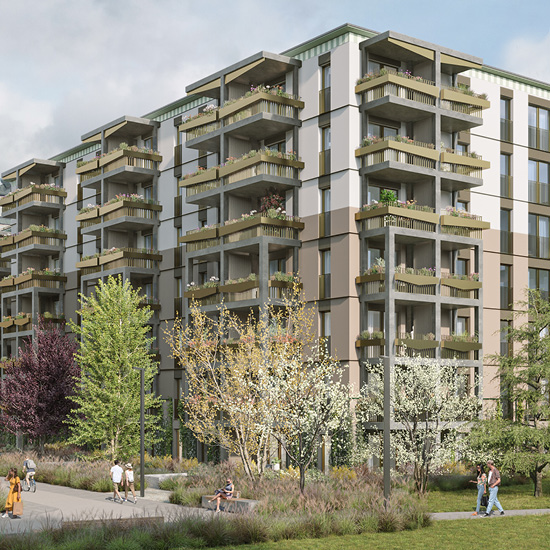 Sustainability
For the future
of our planet
The LeopoldQuartier Office is designed to be comprehensively sustainable, with a focus on people and the environment in all planning decisions. Both construction and operation produce the lowest possible amount of CO2 emissions, and the building's minimal ecological footprint makes it a green flagship project at the heart of the city.
Timber hybrid design
Buildings that use a timber hybrid design reduce their CO2 emissions by up to 80 percent compared to conventional structures. Modular, industrial prefabrication of the timber and hybrid elements makes construction quicker, quieter and cleaner as well.
The 4,000 solid cubic metres or 1,900 tonnes of spruce wood used for building the LeopoldQuartier Office also store 4,000 tonnes of CO2 over the long term. This corresponds roughly to the annual carbon emissions from a village with 500 inhabitants.
CO2-free operation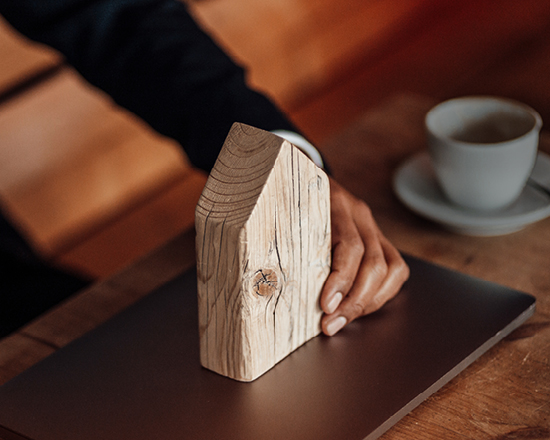 100 percent
renewable energy
Besides being good for the environment, this also lowers operating costs. Renewable energy from the ground and sun makes the building independent and enables costs to be calculated in advance.
The consistent use of geothermal energy, geocooling and photovoltaics for the LeopoldQuartier enables CO2-free operation. Power is generated entirely by renewable sources. In comparison to a conventional energy supply using district heating, the LeopoldQuartier saves about 330 tonnes of CO2, year after year.
Geothermal energy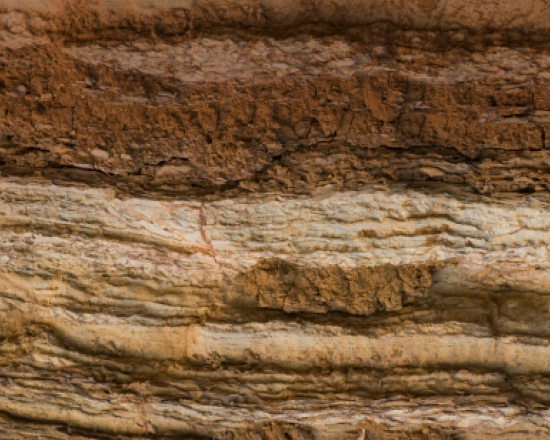 Ground-sourced
heating and cooling
Energy generation for heating and cooling the LeopoldQuartier takes place entirely on-site. Via a network of 250 geothermal probes that are each buried 150 metres down into the ground, the building is heated and cooled by 5350 MWh of energy every year.
This on-site production of renewable energy also enables stable calculation of energy costs. The LeopoldQuartier Office outperforms other energy suppliers with attractive price indexing for heating and cooling.
Photovoltaics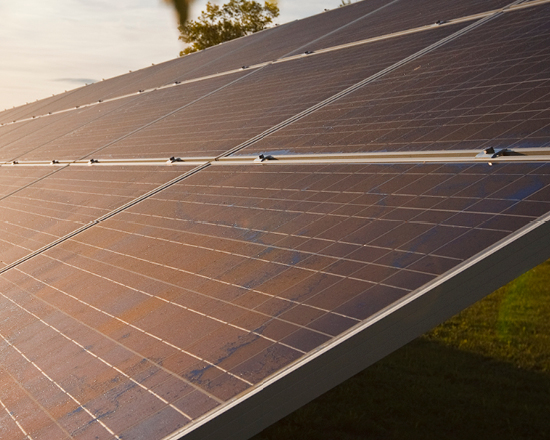 Harnessing
the sun
Sustainability is therefore an area in which the LeopoldQuartier Office truly shines. When it comes to operating real estate, geothermal energy combined with photovoltaics is the ultimate in sustainable thinking.
More than 1300 intelligently positioned photovoltaic panels in the LeopoldQuartier deliver a total output of about 430 kWp. In combination with the geothermal plant, this ensures a largely independent energy supply throughout the building's lifetime.
ESG and taxonomy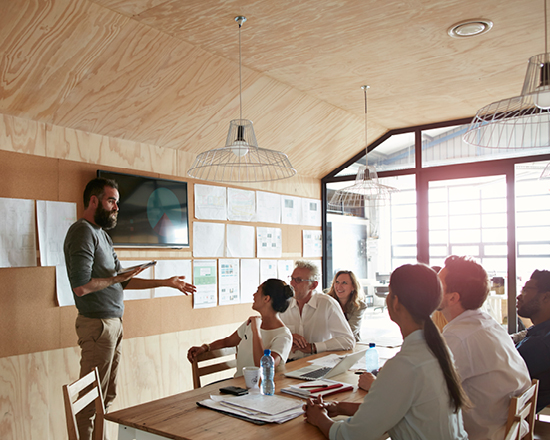 Fit for
capital markets
EU taxonomy defines criteria for CO2 emissions and energy efficiency, and also mandatory disclosure of ESG-relevant data. The financial markets are obliged to ensure that capital markets have a stronger orientation on sustainable and energy-saving investments. Only ESG-compliant projects are expected to receive financing in future.
The LeopoldQuartier Office fulfils all requirements of EU taxonomy and ESG relating to real estate. As a result, the building is ESG-compliant, i.e. green and sustainable with a seal of approval.
Certifications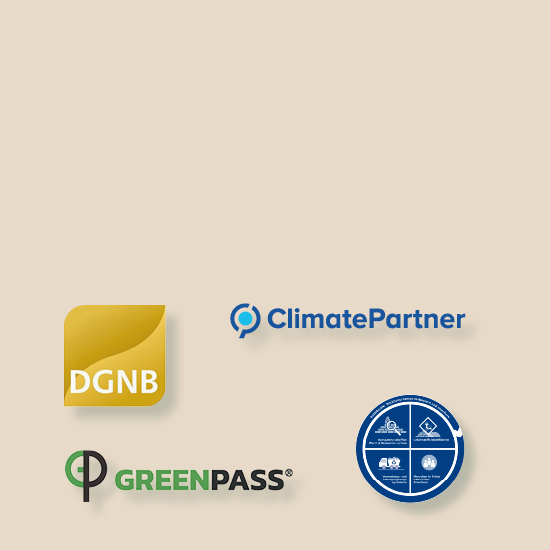 Absolute transparency
Certification creates transparency and enables projects to be compared. The LeopoldQuartier is aiming for five of the relevant certificates:

DGNB in Gold from the German Sustainable Building Council as a holistically sustainable urban quarter, another DGNB in Gold for all structural parts for their timber hybrid design with holistic sustainability concepts, Greenpass certification for climate resilience and microclimate, the certificate for carbon-neutral construction and also DGNB in Gold for the sustainable deconstruction of buildings.
A working atmosphere
with a feel-good factor
Thanks to the positive image associated with a sustainable and healthy office, employees identify closely with their companies. Needless to say, motivated, high-performing employees are the most important resource that any company can have.
The extensive use of natural wood in the interior has a particularly beneficial effect on the health and well-being of the building's users. As well as regulating temperature and humidity, wood has a calming influence on the cardiovascular system.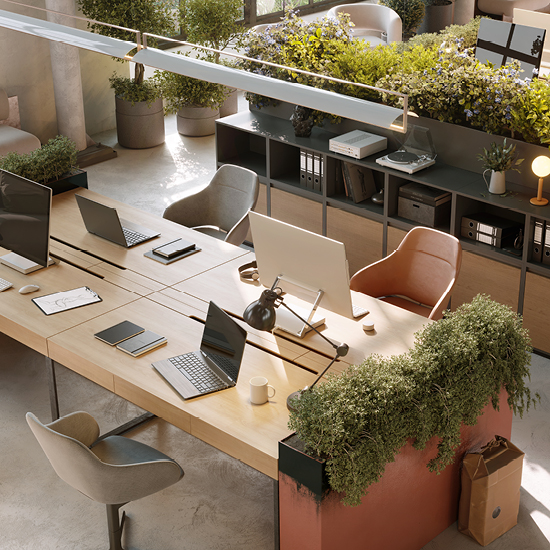 Flexible
and efficient
space
Flexible and
efficient space
The flexible floor plans in combination with ideal spatial depth enable the room to be used with maximum efficiency, much to the satisfaction of employees and planners.
The LeopoldQuartier Office gives free rein to individuality, enabling a whole spectrum of concepts from single offices to open spaces or multifunctional areas. The office of tomorrow is constantly reinventing itself and is undoubtedly as variable as life itself.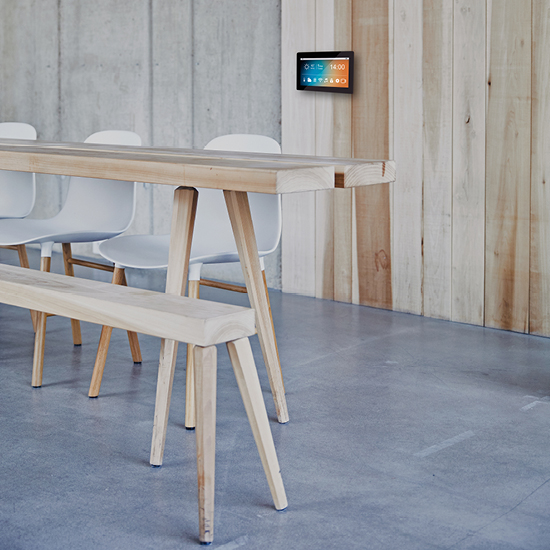 A smart
building thinks
for itself
Intelligent sensors record the presence of office users in predefined zones of the building.
Intelligent Building Technology
Heating, cooling, sunshades and lighting are automatically controlled and personal preferences are stored.
Building automation optimizes energy needs, with positive effects on operating costs and sustainability.
If the amount of CO2 in the air increases in a seminar room, the installed detectors communicate the need for extra ventilation.
All digitalization throughout the LeopoldQuartier conforms to privacy laws.
As the latest studies have shown, the climate change transition will not happen without intelligent buildings. Up to 30% energy can be saved if building technology systems are adapted to actual office use. The LeopoldQuartier keeps track of its own energy efficiency in real time.
Facts & Figures
m³ spruce wood used in construction
Thomas Winkler, CEO
UBM Development AG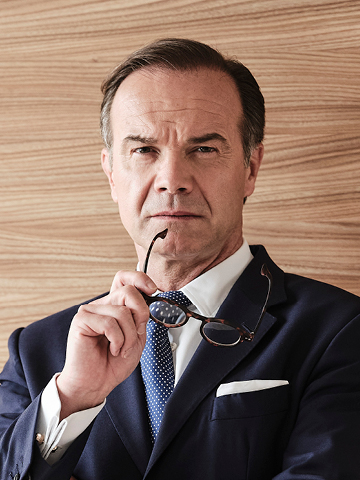 "Developing the LeopoldQuartier Office as a timber building creates a USP in Vienna. Our experience gained from building with wood in Frankfurt for Timber Pioneer can also be put to optimum use."
Gerald Beck, Managing Director
UBM Development GmbH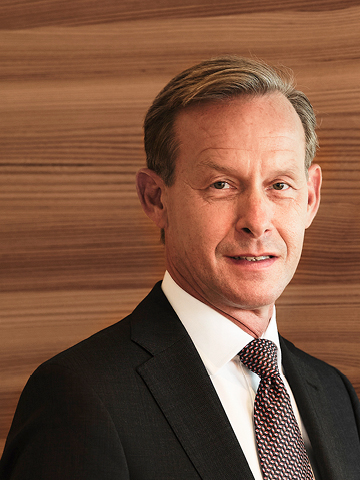 "In the LeopoldQuartier Office, a vision is becoming a reality: climate-friendly construction in the form of a trailblazing urban quarter. The LeopoldQuartier Office has a timber design and will attract people who want to experience answers to climate change in their everyday working environment. From an aesthetic perspective, it has palpable added value without any limits to its use."
Office Space
Offices for
all requirements
The LeopoldQuartier Office provides a total of 21,500 square metres on nine storeys of state-of-the-art office space. Food and retail outlets on the ground floor create added value to achieve a good work-life balance.
High ceilings, natural wooden surfaces and flexible partitioning deliver the best prerequisites for individual office concepts. Modern heating and cooling panel technology creates the greatest possible thermal comfort, while free-standing luminaires with direct or indirect lighting guarantee the right illumination at any time of day.
Come in and look around!
360-degree tour
of the Office
Take a virtual tour of the LeopoldQuartier Office – starting with the reception area, over to the coffee point, and through to two workspaces and two lounge areas.
Hard Facts
Office space
Total office space

21,500 m²

Storeys

10 (incl. GF)

Storeys

2.80 m

Fit-out grid

1.35 m
Features
Floor construction

Double floor

Wooden surfaces

Columns, girders and beams in glulam timber

Type of wood

Spruce, FSC-certified

Sunshades

External, electric, weather-sensitive

Heating/cooling

Heating and cooling, adjustable for each workplace group

Ventilation

Mechanical supply and exhaust system

Automatic ventilation

Air in the office changed 1.8 times per hour

Manual ventilation

Ventilation louvres on every second axis

Lighting

Free-standing luminaires with presence and brightness controls

Windows

Floor-to-ceiling

Sensor technology

For energy efficiency

Air quality controls

Variable for each workplace group and seminar room
Tenant usage
Foyer

Prestigious lobby

Lounge

Tenant lounge

Outdoor area

Extensive greenery planned by landscape architects

Terraces

Partial greenery

Access control system

Contactless
Mobility
Car parking spaces

127

Sharing programme

Electric cars, electric bicycles

E-charging facilities

Available for every parking space

Bicycle storage room

On GF with showers
Location
Green space.
On the water.
In Vienna.
A third of the Leopoldstadt district, which measures about 19 km², comprises the spacious Prater Park, the magnificent Augarten Park, and numerous green areas. The LeopoldQuartier will make its own contribution to Vienna's green belt, and enable the city to breathe even cleaner air. At a prominent location in direct proximity to Vienna's 1st district, the LeopoldQuartier will have direct access to the underground station Roßauer Lände, via the Siemens-Nixdorf footbridge.
Location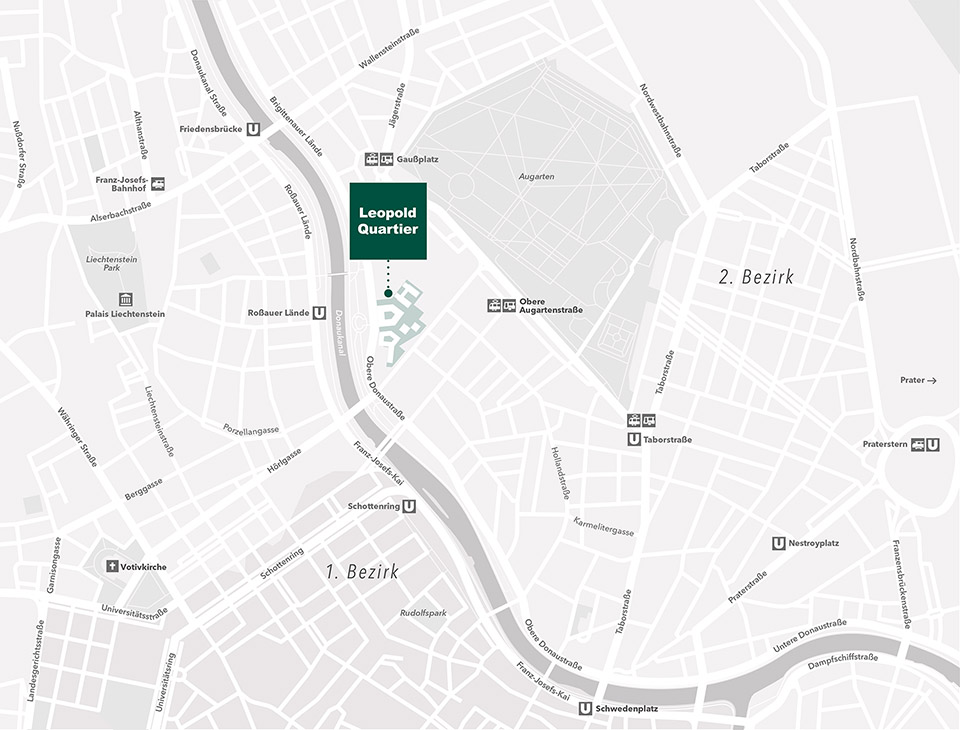 It's so close! The LeopoldQuartier Office has enviable public transport connections and is within easy reach of all kinds of city infrastructure that make life simpler.
Situated between the Danube Canal, the Roßauer Lände promenade and Augarten Park, it's not far to the culinary hotspot between Taborstraße and Praterstraße. Why not stop off at Mochi, Spelunke, Ramasuri or Ansari on the way?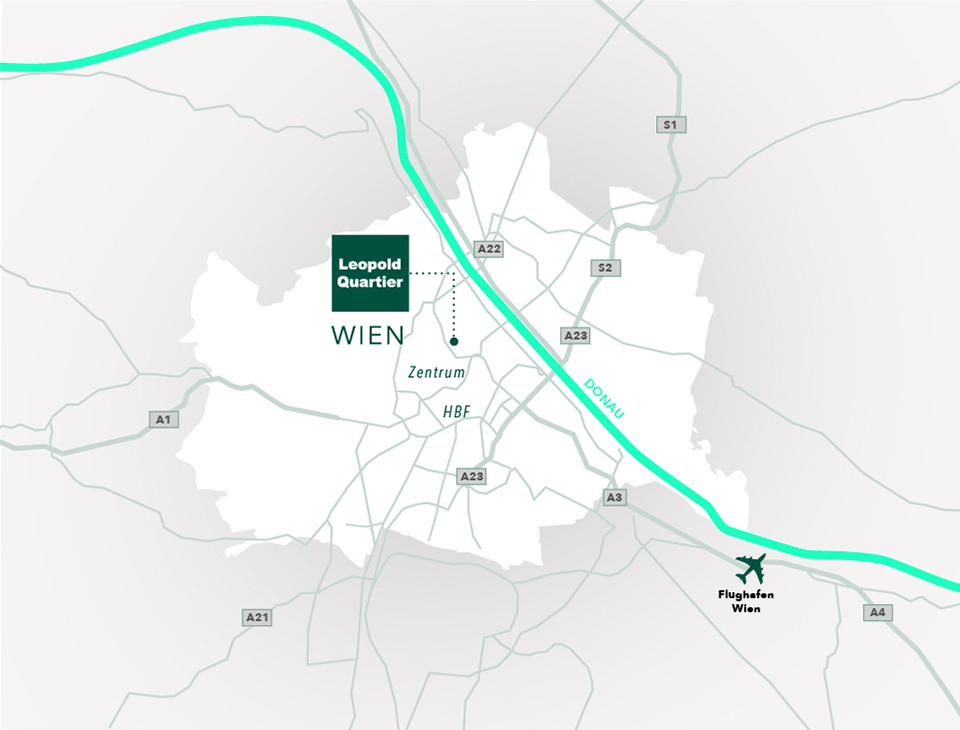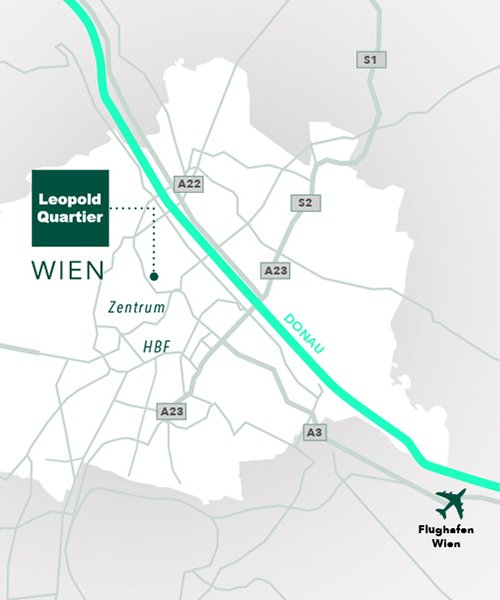 In recent years, the area around Obere Donaustraße has been turned into high-quality living space with offices, retail outlets and apartments. It is a first-class location that is also easy to reach via the northern motorways.
Leopoldstadt
Nature, at the
heart of the city
Leopoldstadt's diverse and variable character is evident throughout the district, such as in the popular Kameliter Market which is only a few minutes' walk from the LeopoldQuartier. Or along the adjacent Danube Canal, which has long been an attractive promenade where people like to stroll by the water.
Contact
Come and see
for yourself!
Development
UBM Development Österreich GmbH
Laaer-Berg Straße 43
1100 Vienna, Austria
UBM Development is one of Europe´s leading developers of timber construction projects. The strategic focus is on timber construction, green building and smart office in major cities such as Vienna, Munich, Frankfurt or Prague. A Platinum rating from EcoVadis and Prime Status from ISS ESG confirm the consequent focus on sustainability. With 150 years of experience, UBM offers all development services from a single source, from planning to marketing. The shares are listed on the Prime Market of the Vienna Stock Exchange, the segment with the highest transparency requirements.
Letting
Anke Duchow
Commercial real estate sales
Stephan Weninger
Head of Sales