Magazine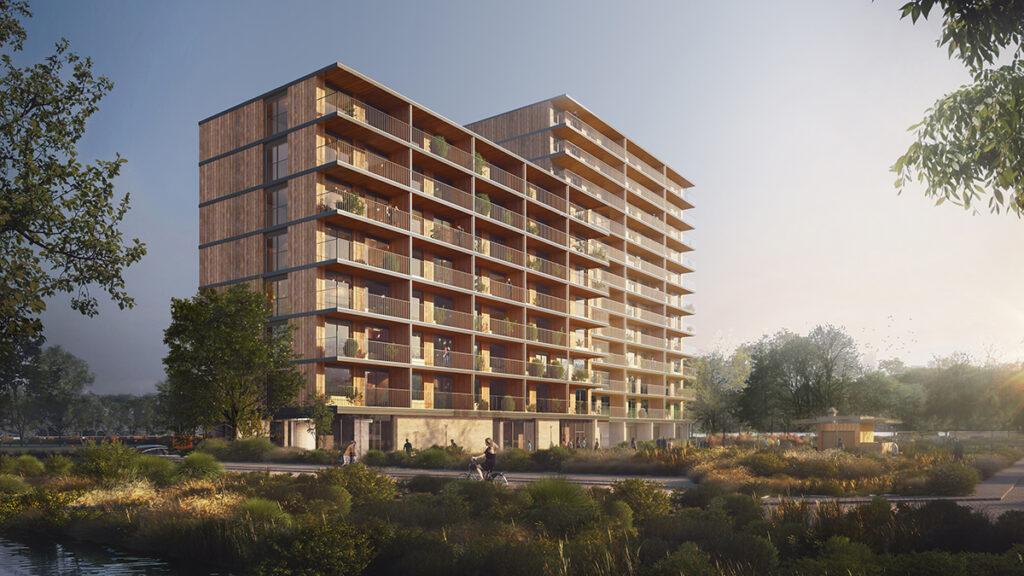 Timber housing on a modest budget
Most people looking for a new home with a sustainable design need to have deep pockets. Rotterdam's Pendrecht district aims to buck this trend courtesy of timber building Valckensteyn, the brainchild of the architects at Powerhouse Company.
A natural, healthy and sustainable design that offers maximum comfort, a balcony or terrace and as much greenery as possible, and plenty of room as well: when it comes to finding a suitable family home, the many properties on the market invariably come with an insurmountably high price tag. A new timber building in Rotterdam's Pendrecht district is set to change all this.
Designed for families
Project developer Woonstad has set its sights on creating timber housing units that even families with moderate incomes can afford. It commissioned leading Dutch architects Powerhouse Company, who stepped up to the challenge and created Valckensteyn, the largest affordable timber housing complex in the Netherlands. Efficient and sustainable, it aims to make living close to nature accessible "for everyone".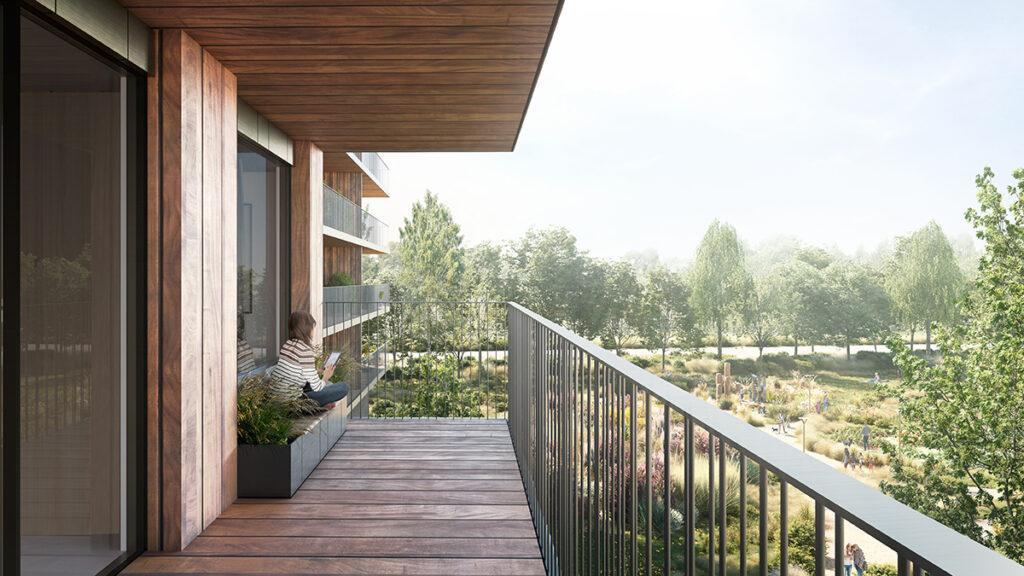 The 12-storey complex is located in Pendrecht, a post-war district in Rotterdam. Valckensteyn is being built on the very site where a complex of the same name was demolished ten years ago.
Old foundation, new design
As the modern timber construction is relatively light compared with steel or concrete, it can be built on the same foundation as its predecessor. This puts another check mark in the sustainability column. After all, if no new foundation is needed, this means substantially less materials and waste.
Our nature-inclusive design really raises the quality of life for residents, with flower gardens and arboretums they can enjoy from their large balconies.

Daphne Delissen, project architect at Powerhouse Company
The communal gardens created by LAP Landscape & Urban Design are open to the public, creating a fun, pleasant environment for people and animals alike. With lush vegetation and flowers blooming all year round, it attracts bees and other insects, which in turn promotes biodiversity. Sustainability is even the order of the day when it comes to the car park: a "green carpet" with integrated water filtration and cement-free paving stones.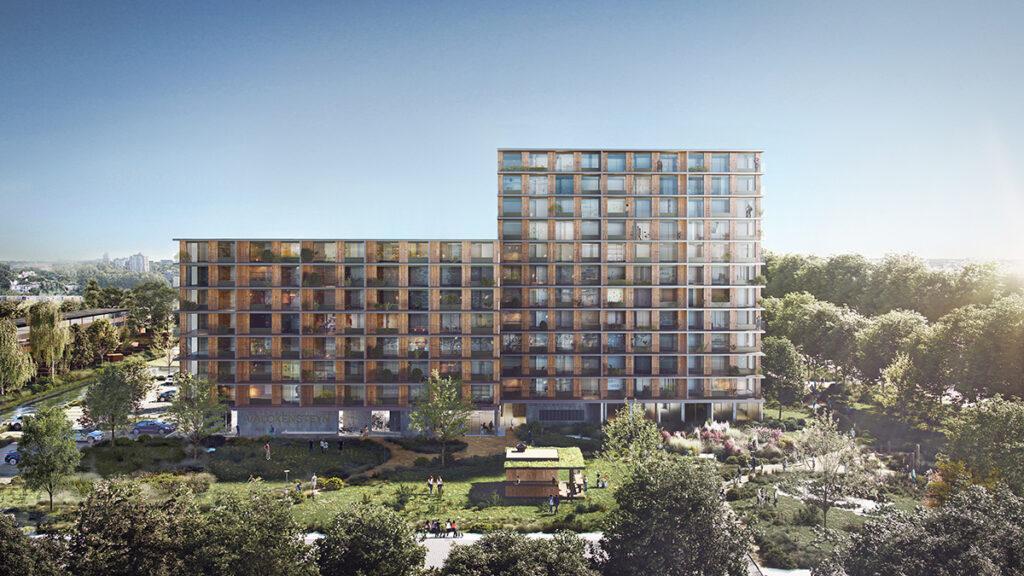 The residents of Valckensteyn will live in the heart of the green area, with plenty of room for sports, games and relaxing in the open air. The natural feeling is enhanced by floor-to-ceiling windows in the lower storeys and an enviable view from the upper ones. Spacious, wood-panelled west-facing balconies extend across the entire width of the apartments, offering a superb view of the park and the setting sun.
Woonstad's brief for a timber building was developed into an integrated design combining sustainability, comfort and a closeness to nature.

Robbert Groeneveld, Senior Project Manager at Woonstad Rotterdam
The ground floor is accessed via a travertine-clad base. Opting for this typical, high-quality post-war material is a deliberate nod to the district's former days. A comfortable common area is planned in the spacious lobby. Like a "large living room", this space will facilitate social contact in the new timber complex.
A cyclist's paradise
Well-lit and connected to the lobby, the bicycle storage room is designed to be the most appealing one of its kind in Rotterdam. The underlying idea is to make environmentally friendly transport as agreeable as possible.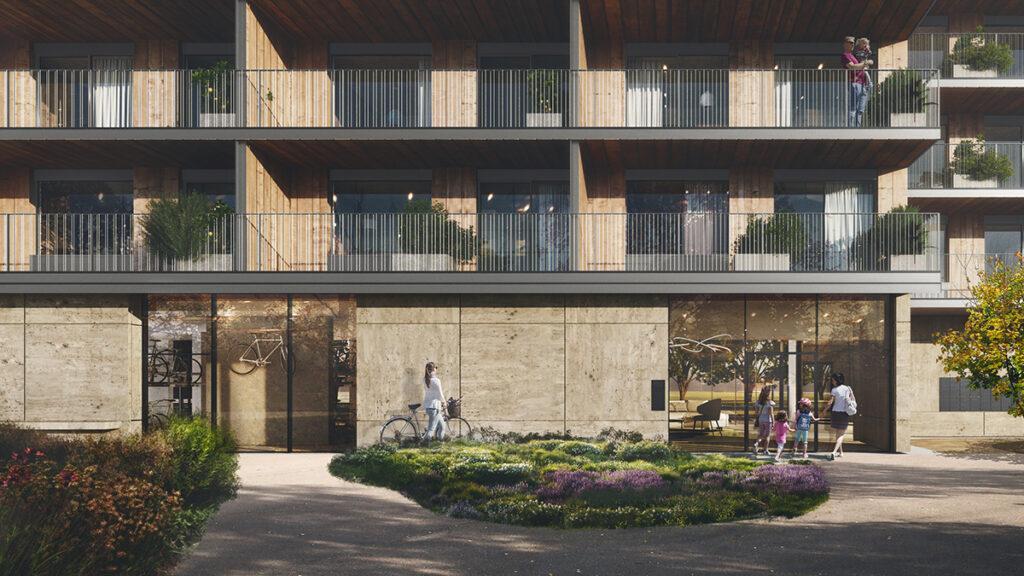 The strength of the design lies in its repetitive nature, as the architects describe. Not only does this make Valckensteyn ultra-efficient, but "also allowed us to concentrate on maximizing the standard and class of its detailing". The design aesthetic and efficient use of cross-laminated timber ensure that the natural material remains as visible as possible.
Simply beautiful
The complex itself is nothing special at first glance. With its higher and lower volumes, it takes on the massing of the post-war building – in fact, its outer form can even be said to "follow in its footsteps". However, the ambitious timber housing project with affordable apartments is making great waves. Architecturally speaking, it also blends in with its surroundings. And comes up with many sophisticated details – something that was singled out for praise by the Commission for Welfare and Monuments.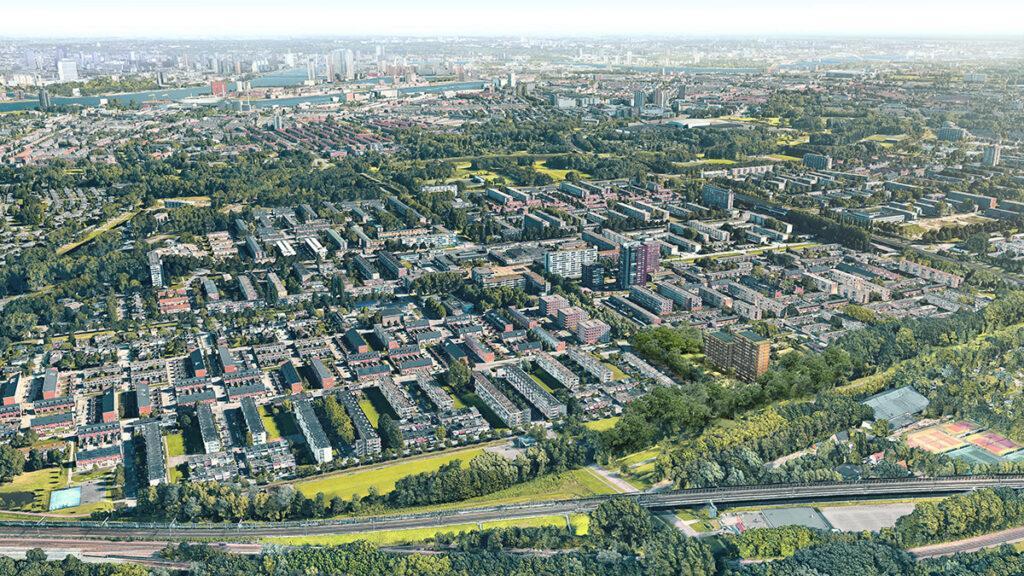 The ground floor and core are made of concrete while the 11 storeys are built using cross-laminated timber, i.e. climate-neutral, CO2-binding material that produces 40 percent less waste than conventional variants. As no adhesives are used, the building will be detachable and flexible.
Imitators welcome
Work on Valckensteyn is scheduled to begin in January 2022. The architects at Powerhouse Company, a multidisciplinary firm founded back in 2005, have high expectations of the project. They have already received the Dutch Design Award, Maaskant Prize and AM/NAI Award. And their "floating office" and master plan for the Codrico Terrain in Rotterdam have both met with international acclaim.
The new wooden timber complex in Pendrecht now aims to lead the way for sustainable, affordable housing. Which is something that families with moderate budgets are sure to appreciate.
Text: Elisabeth Schneyder
Translation: Rosemary Bridger-Lippe
Images: Powerhouse Company
Other articles
that might interest you