Magazine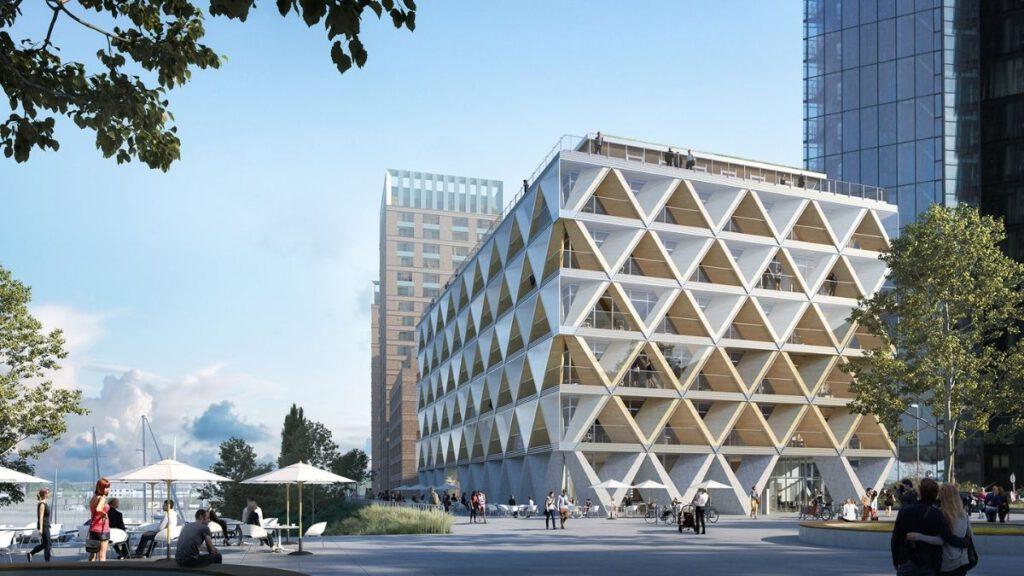 All in the name
In Düsseldorf, The Cradle is gradually taking shape. The timber hybrid office building is being constructed according to circular economy principles, and these will also govern its future use.
In Düsseldorf's Media Harbour, The Cradle is gradually taking shape. The construction work for the first ever timber hybrid office building to grace the North Rhine-Westphalia state capital began in spring 2020. The following December, after ten months of work, the underground work on Düsseldorf's first ever timber hybrid office building was completed on time.
Seven Olympic-size swimming pools
Soil properties and the enormous water pressure due to the nearby Rhine presented an unusual challenge, as developer Interboden reports: "The excavation is twelve metres deep and needs to withstand enormous pressure. So it must be extremely secure." The building pit holds an estimated 17 million litres, which is roughly the equivalent of seven Olympic-size swimming pools.
Now it is time for the structural engineering team to set to work on Speditionstrasse. The building is scheduled for completion in the second half of 2022.
The name of the building says it all. As Gerhard G. Feldmeyer, managing partner of HPP Architekten, the firm responsible for designing The Cradle, explains: "Given the rising emissions, limited availability of resources and dwindling landfill options for hazardous waste, the circular economy principle is adopting an increasingly central role in our work".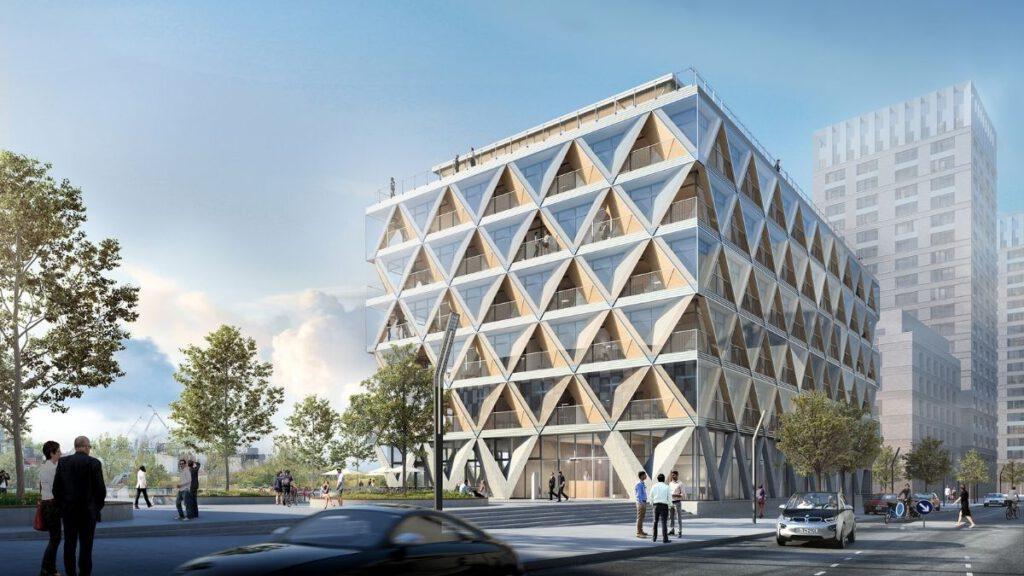 More and more C2C concepts in Europe
The term cradle is used to denote the origin of a building material. A widespread discussion about cradle-to-cradle concepts is already being held at European level, and the first projects adhering resolutely to this approach are already being implemented.
Feldmeyer: "The Cradle to Cradle® design concept is eco-effective and goes beyond conventional instruments and approaches, which are primarily concerned with merely minimizing negative influences. Cradle to Cradle® takes into account economic, ecological and social aspects in equal measure."
Not just about materials
Ideally, materials are used in such a way that, once they reach the end of their useful life, they can serve as raw materials in biological or technical cycles, constantly circulating as nutrients as they would in nature.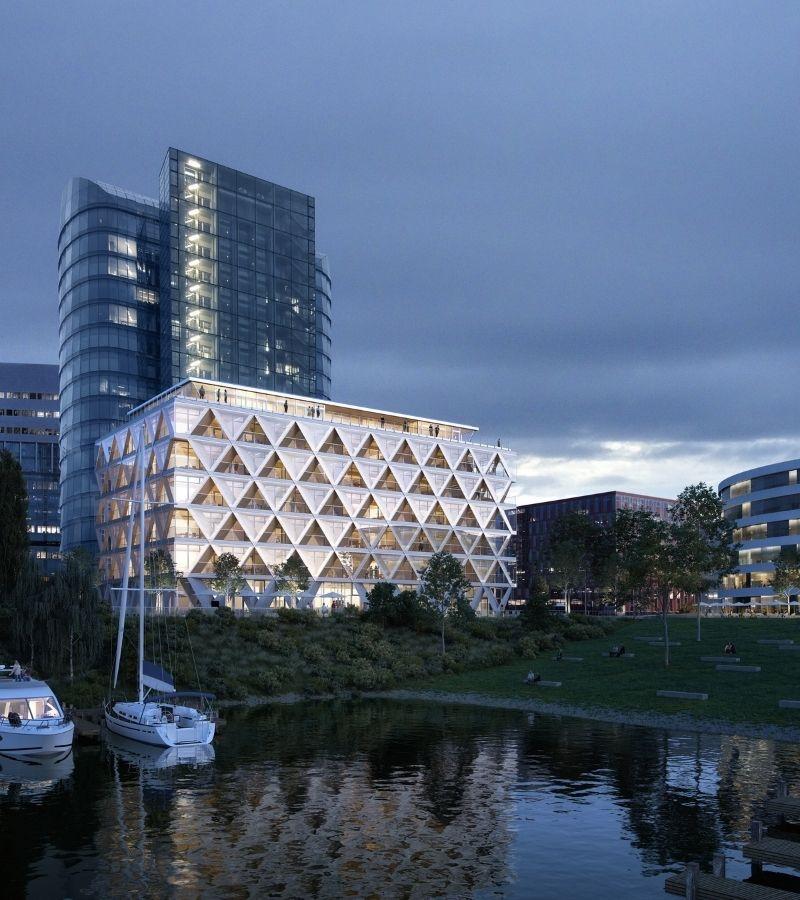 "The important thing is to take a holistic view that includes not only the materials themselves but also aspects like material composites or transport routes," explains Carsten Boell, managing director of Interboden Innovative Gewerbewelten, which is part of the Interboden Group, a family-run group with almost 70 years' experience in residential and commercial construction as well as in planning, architecture and property management.
Material passport
With The Cradle, all materials used can be traced via a "material passport", which determines their exact type, service life and position. This material passport is also linked with the BIM model (Building Information Modelling) used for The Cradle.
If materials have to be transported from the other side of the world or material composites contain toxic substances, the project can't claim to be sustainable – even if the building itself is entirely CO2-neutral.

Carsten Boell, managing director of Interboden Innovative Gewerbewelten
The Cradle as a timber hybrid
The Cradle is being developed using a unique timber hybrid construction. For the most part, the building consists of wood, which will be visible especially on the façade and the ceilings. The renewable material is felt to symbolize the concepts of sustainability and circular economy. Wood is healthy, binds CO2 and has a positive effect on the indoor climate.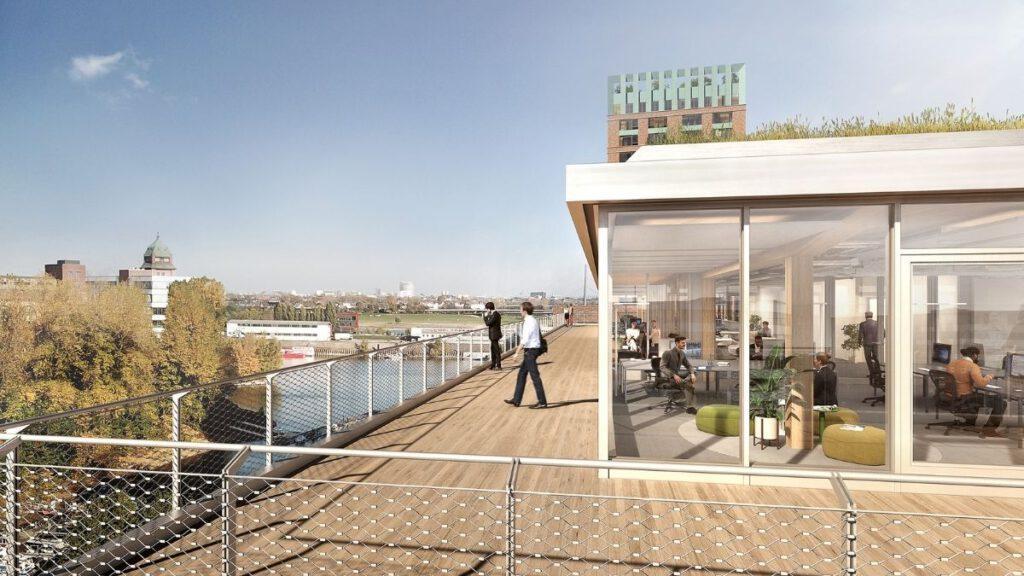 Factoring in the entire construction and usage phase, one third less CO2 is produced by The Cradle compared with conventional buildings. The detached building will have around 5,200 m² of floor space together with an area of 600 m² for waterside restaurants and cafés.
Safe recycling of materials
The rhombic timber façade is not just a support structure: its openings also provide shade and enhance the natural ventilation. It is designed with inserted joints rather than composites and adhesive joints.
Boell: "This systematic approach benefits both the environment and the people who will eventually work in the building." Apart from the "banned list", a number of substances have been ruled out owing to hazardous properties relating to their production, usage and disposal.
This ensures that none of these constituents will be used in products, posing a health risk for the building or its users. At a later stage, these can be recycled safely in keeping with circular economy principles.
Valuable store of raw materials
Together with an interdisciplinary team, Interboden is planning The Cradle as a valuable store of raw materials. As the price of construction materials is being pushed up by the growing raw material shortage, the building's residual value will increase over time.
The aforementioned material passport acts as a kind of digitalized materials catalogue showing their recyclability, health category, pollutant content, separability and CO2 consumption.
Design for dismantling
Feldmeyer: "The recyclability and separability – design for dismantling – of materials and products is becoming an increasingly central aspect of our work. This means that building elements can be reused after their initial service life. Here, the interdisciplinary team made up of project developers, architects, technical planners and cradle-to-cradle consultant EPEA pool their ideas in a kind of future lab."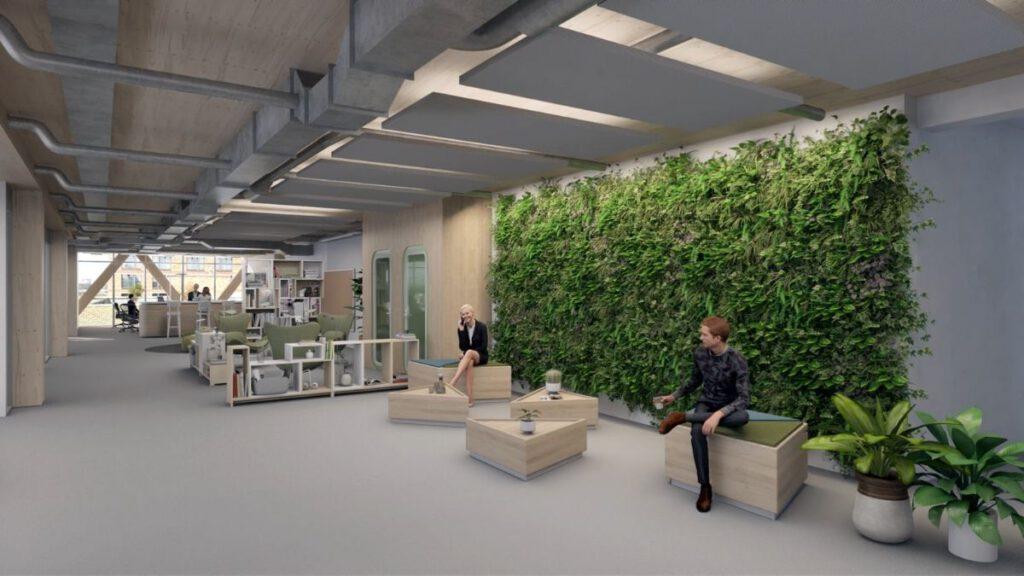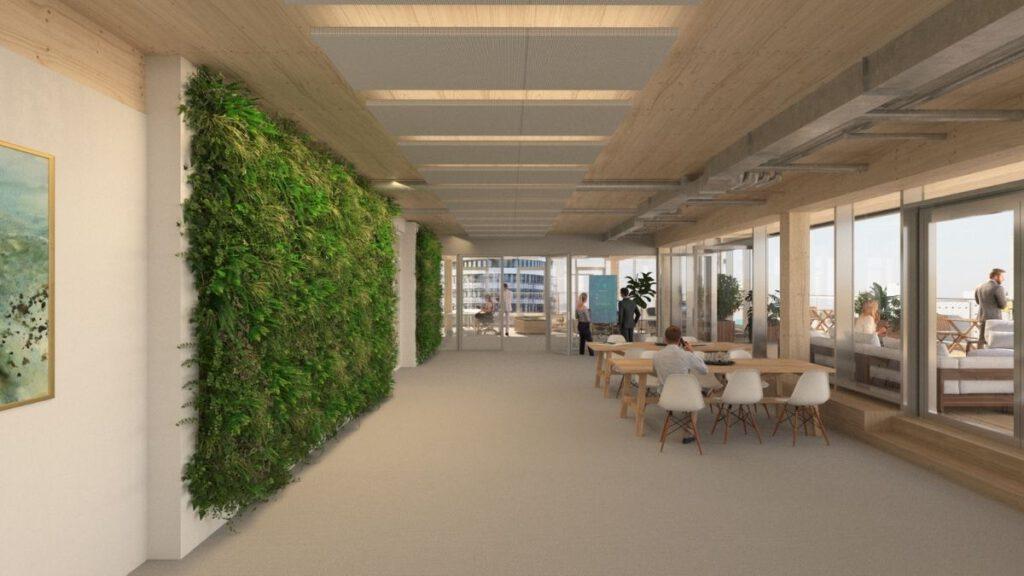 Pre-letting to co-working provider
Six months before planning permission was even granted, half of the office space had already been pre-let to a number of tenants, including leading co-working provider Spaces. On four floors, conventional and flexible office space is available for start-ups or for established companies and their staff and project teams.
Spaces offers a combination of private offices, business club, open workspaces and meeting/seminar rooms. It also provides numerous services such as bicycle hire, technical support and food services. Comfort, flexibility and networking are its core areas of focus.
Service app
Fittingly, Interboden will be using a service app for The Cradle to provide the flexibility that modern office users need as regards time, space and organization.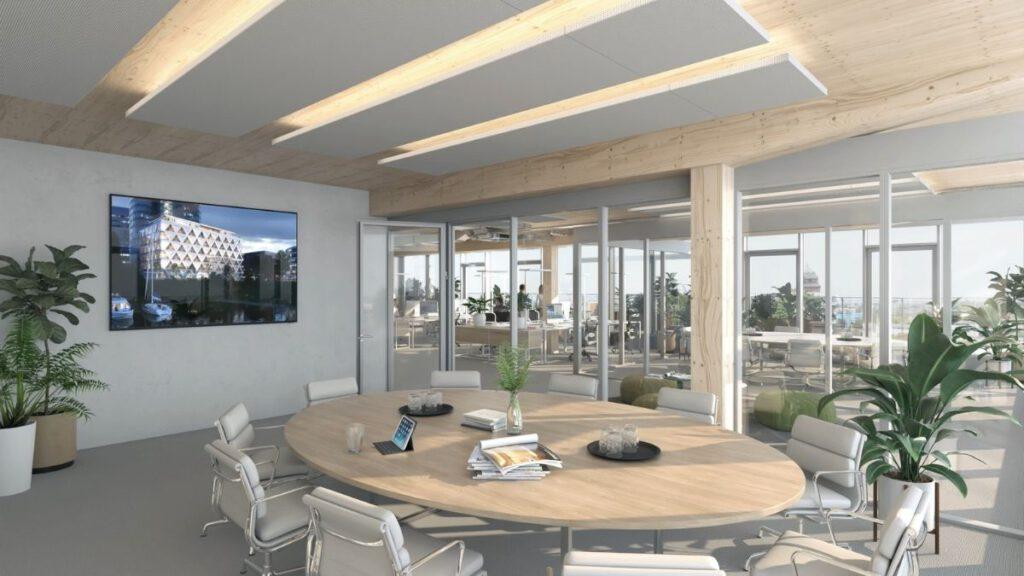 CSR increasingly important for users
Sustainability is becoming part of company strategies and culture. Carsten Boell has no doubt that this trend will continue to grow. It will bring about a change in the needs and expectations of companies who want office properties to convey their own corporate philosophy and fit with their values.
Boell: "Corporate Social Responsibility is a growing priority for all companies. It is something that is expected more and more frequently not only by their own workforce, but also by their customers and business partners." From a project development perspective, this means taking all factors on board at the planning stage.
Knowledge gaps among the general public
However, the public at large is less well informed about CSR. "There's a bit of catching up to do," confirms Boell. However, exploring and discussing the issue leads to knowledge being shared and transferred. As well as this, it is being regulated and simplified in practice.
"It is an admirable opportunity for the real estate sector to push the circular economy agenda and to be instrumental in shaping it. Even within the sector itself, information is still thin on the ground." What is really needed are practical and "tangible" examples of recyclable construction.
Text: Linda Benkö
Translation: Rosemary Bridger-Lippe
Renderings: INTERBODEN / HPP / bloomimages
Other articles
that might interest you