Magazine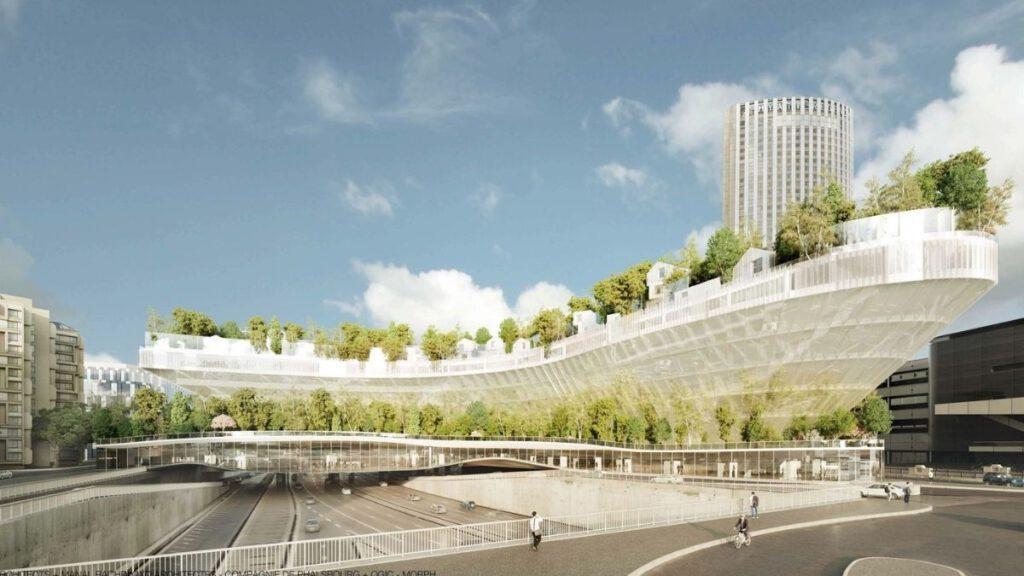 Paris reinvents itself with Mille Arbres
A good four years ago, OXO Architectes and Sou Fujimoto embarked on an adventure called Mille Arbres – a mega-project with a plant biotope over Paris's famous Périphérique ring road.
Paris's socialist mayor Anne Hidalgo (61) – who represents a kind of "social ecology" – was re-elected in the French municipal elections in June 2020. Even though local people are up in arms about the number of construction sites already plaguing their city, Hidalgo is determined to forge ahead with her plan for reshaping public spaces.
In Anne Hidalgo's second term of office, more than half of all parking spaces in the capital – 60,000 in all – are to be removed. Just one part of her programme involves replacing the traffic-choked boulevards and roads around Notre Dame and the Quartier Latin with trees, footpaths and bicycle lanes.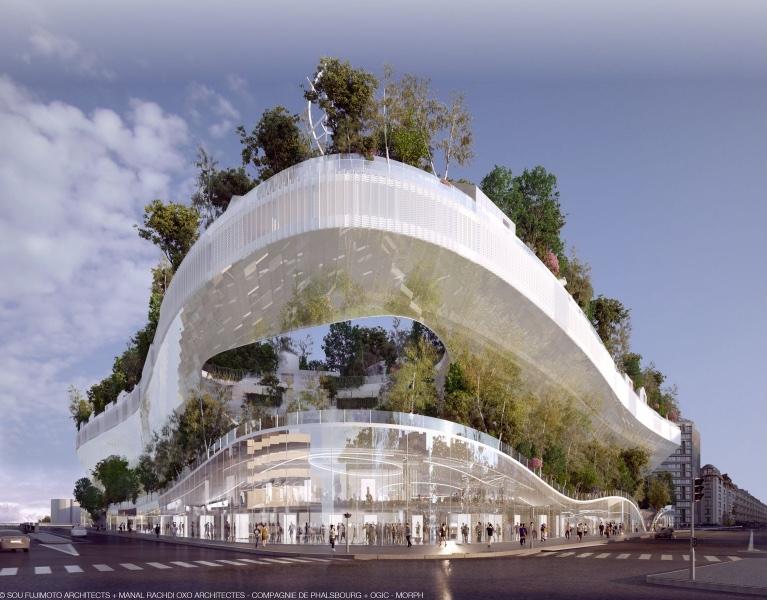 Major facelift for Porte Maillot
Also affected is Place de la Porte Maillot, which straddles the Périphérique – the ring road motorway that was built around Paris between 1954 and 1973, with up to five lanes in each direction.
In 2016, as part of the extensive "Réinventer Paris" (Reinventing Paris) campaign, architectural firms OXO Architectes (Paris) and Sou Fujimoto (Tokyo) won the competition to redesign this district in the northwest of the city. The campaign involves 23 Parisian urban development centres.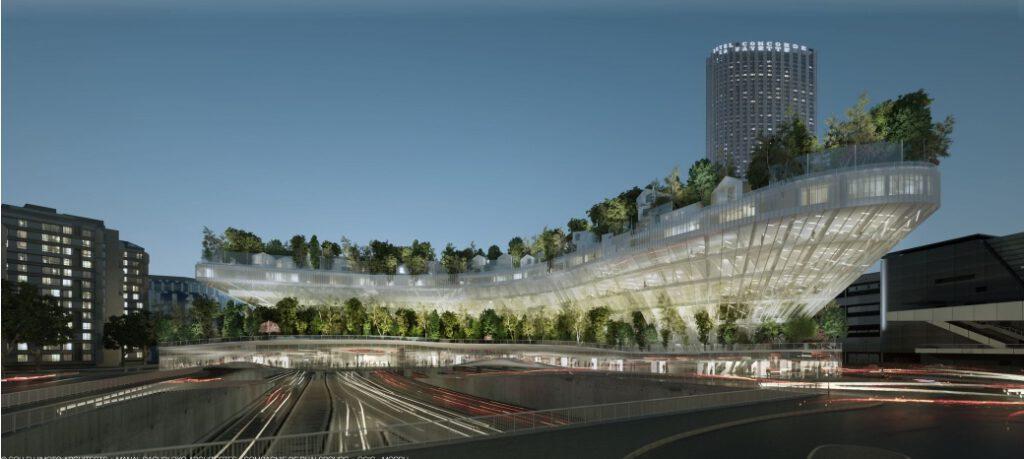 More than 600 projects have been submitted since the launch of "Reinventing Paris". According to Paris Futur, a budget of €550 million has been estimated just for the Mille Arbres (Thousand Trees) project, for which OXO and Sou Fujimoto were chosen ahead of many other contenders, including star architect Rem Koolhaas.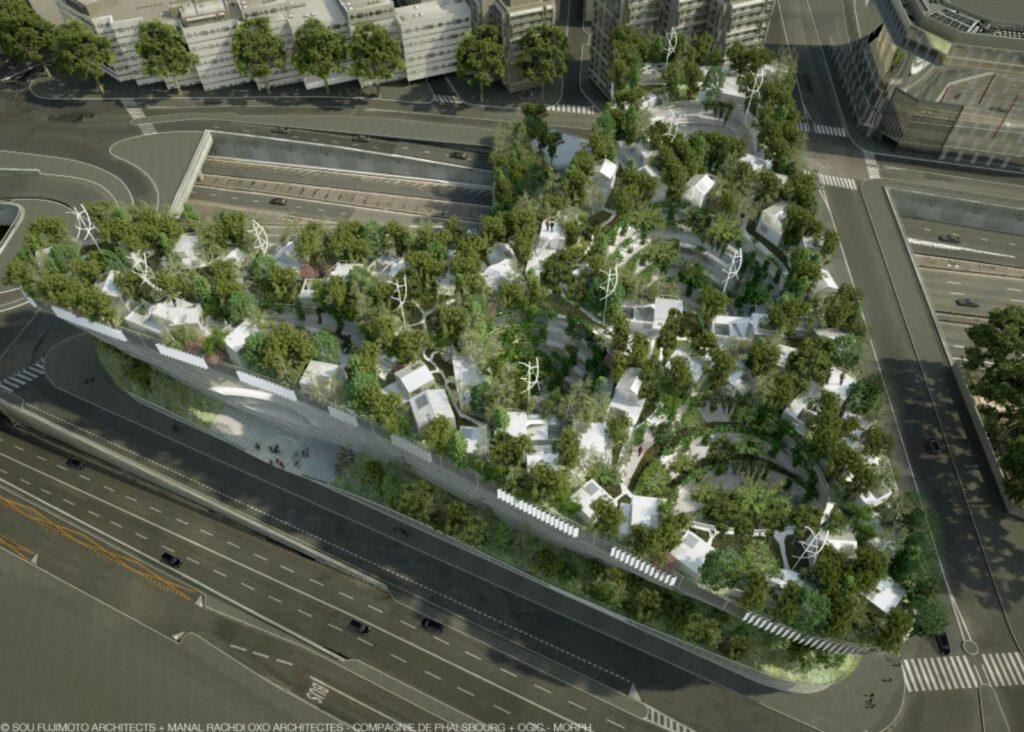 Mille Arbres: plant biotope
The area around the enormous Porte Maillot roundabout in the 16th and 17th arrondissement is also known as "le quartier Pershing". Both the district and the boulevard are named after US General John J. Pershing, who died in 1948. Also on board the project are real estate service provider Compagnie de Phalsbourg, estate agency Ogic and Franck Boutté Consultants.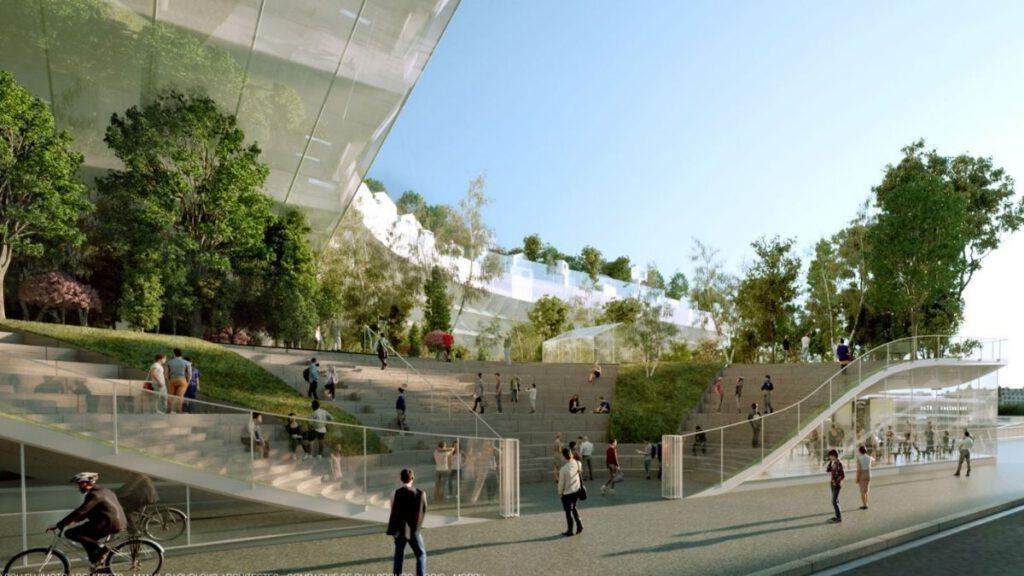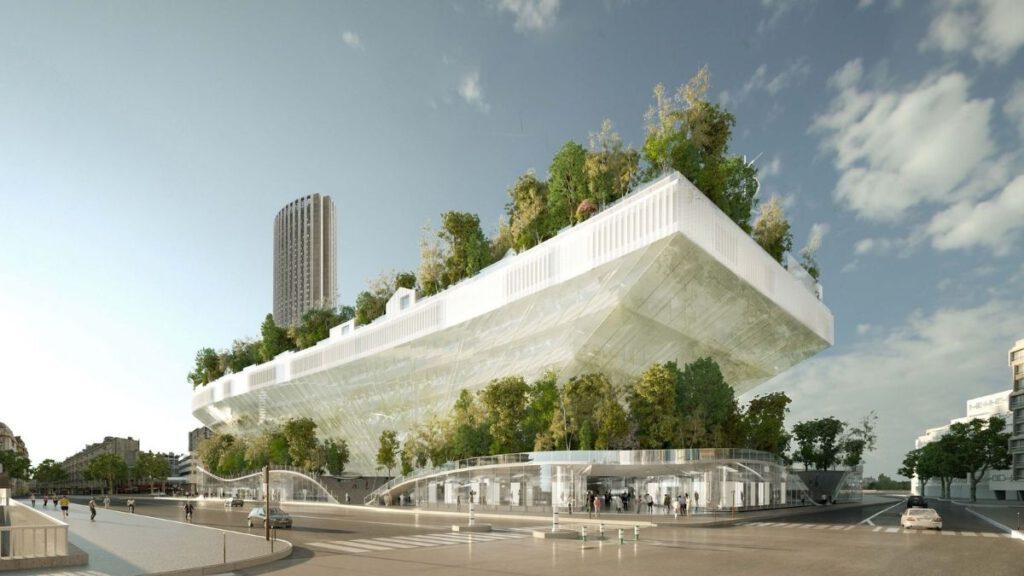 However, this mega-project has been delayed. Combining architecture and sustainable development, Mille Arbres is designed above all to be a plant biotope that provides local residents with clean and healthy air. The project also aims to modernize the entire district.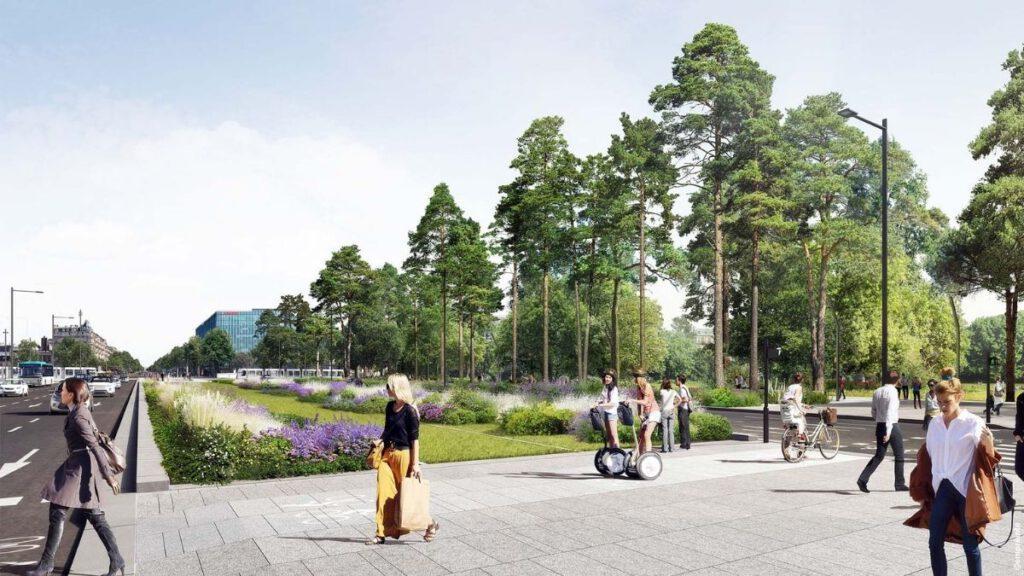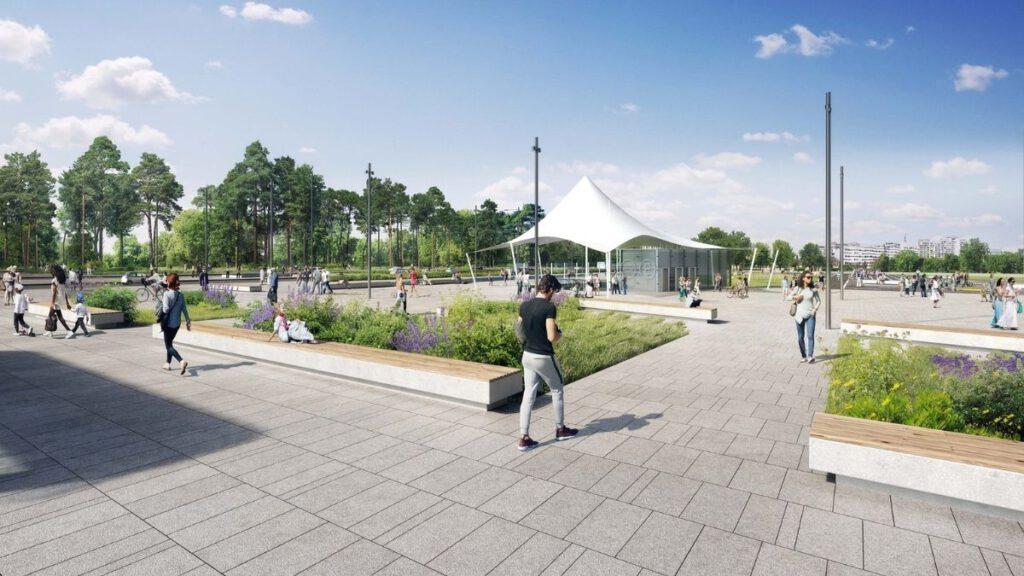 Mixed-use property
In September and October 2020, the general public were invited to submit their opinion on the project electronically. Following this, the financial guarantees were put on hold while – according to accounts in the French media – the city set about improving the original idea.
Mille Arbres not only reinvents Paris, it also redefines the relationship between the city centre and its periphery by building an inhabited bridge between Paris and Neuilly. It reinvents the role of nature in the city and has a piece of woodland at its very heart.

OXO Architectes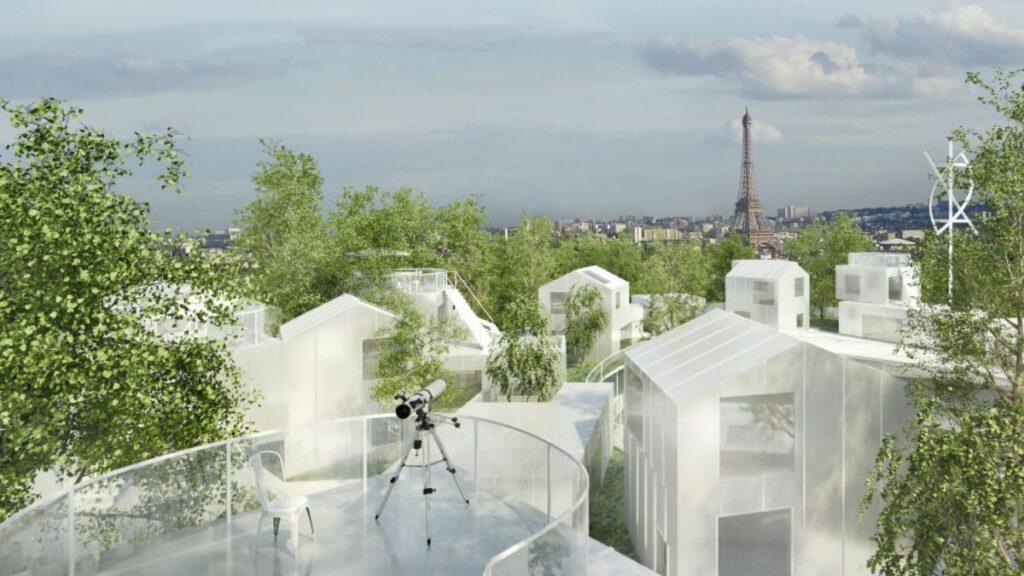 The experts at OXO and Suo Fujimoto designed a building with a floor plan shaped like a stubby letter L. The mixed use includes apartments, offices, shops, a hotel, restaurants and other cultural amenities.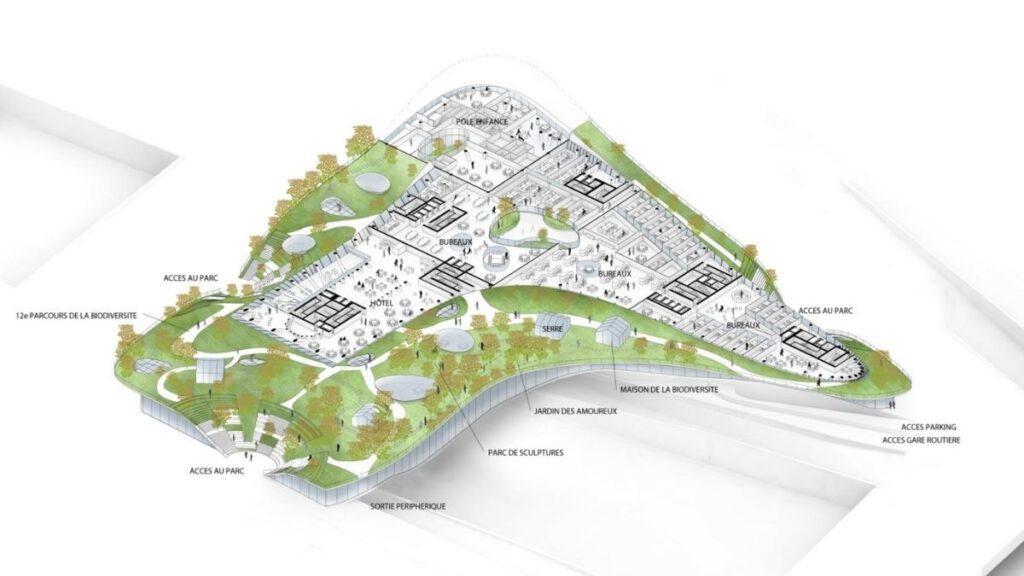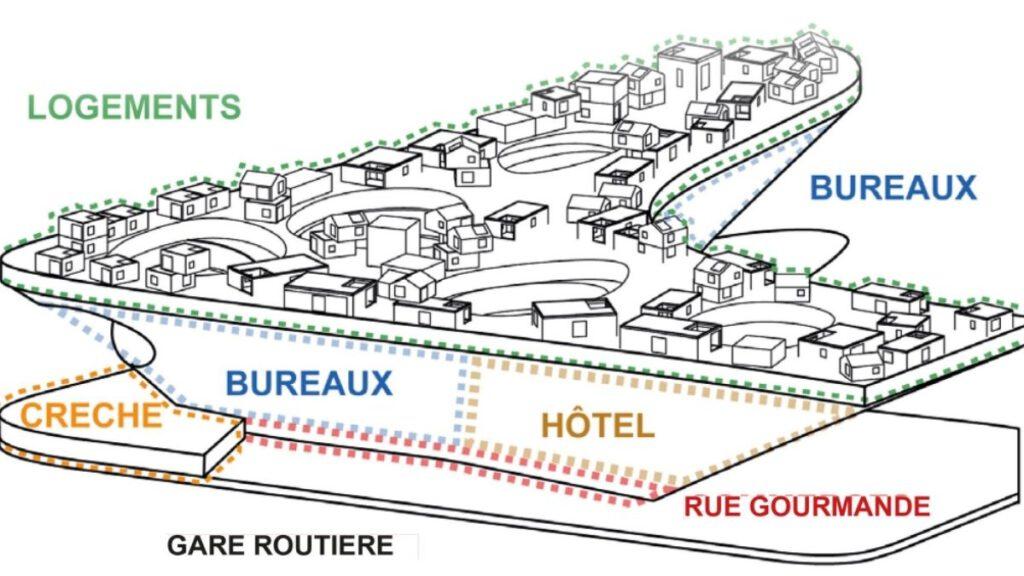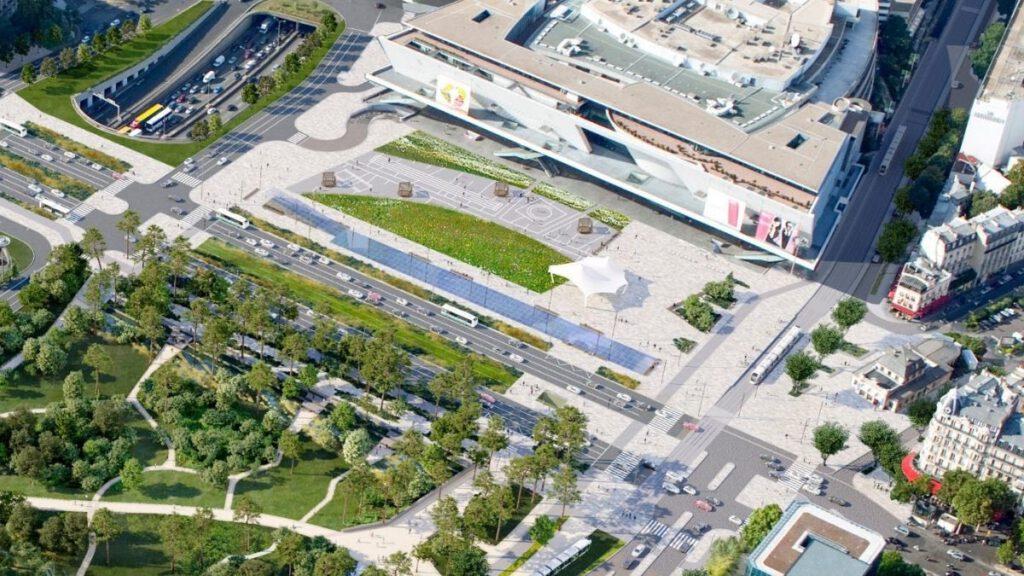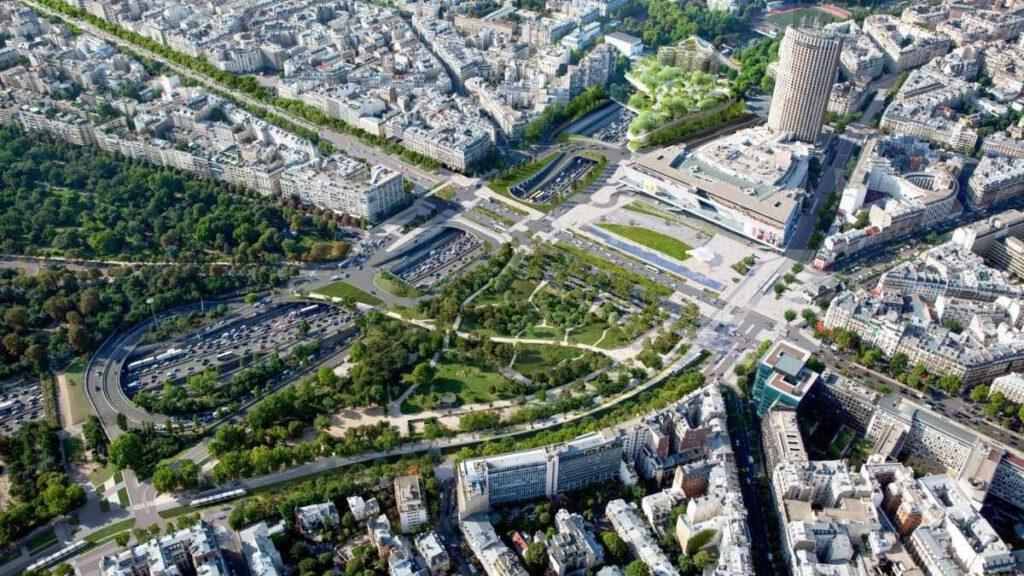 "Glass mothership"
It will straddle the Périphérique like a large bridge, not unlike a kind of "glass mothership". According to OXO's design plans, the structure will be similar to an inverted pyramid and will have two levels. Rising up from the lower platform is a structure protruding like the bow of a ship, which towers over seven floors and is hollowed out both vertically and horizontally in places to let in more natural light.
Many trees will be planted on the upper platform with a row of small gable-roofed houses built there too – low-energy timber houses, of course. This creates a village-like structure on a building in the heart of the city.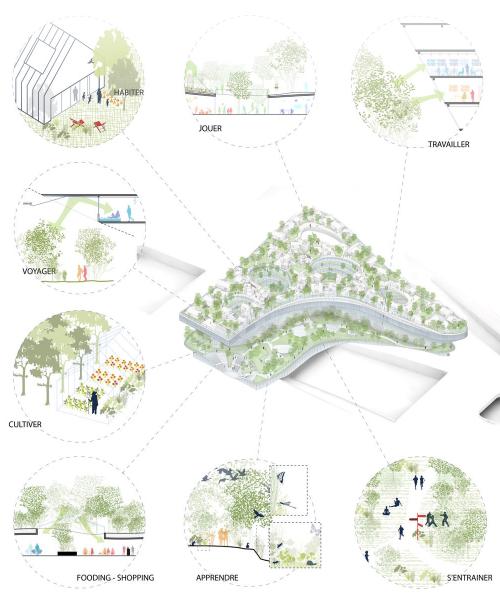 Refuge for biodiversity
According to OXO, the two levels are to be planted with different landscapes: a publicly accessible park on the bottom, and a private park on the top. It will also serve as a refuge for biodiversity.
The "urban ecosystem" provides the best conditions for each type of usage: offices shielded from the sun behind slanted facades, well-lit loft apartments, child daycare centres across from the ring road and a bus station on the lower floor.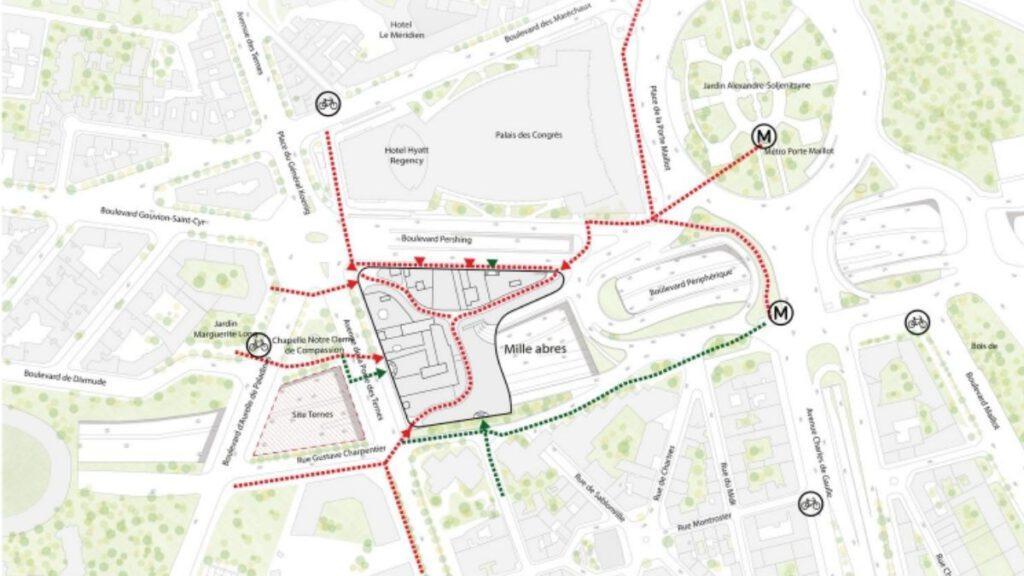 The building's energy requirements will be met almost entirely by its own photovoltaic panels and wind turbines, for example. Heat circulation between the hotels, offices and residential areas allows heating requirements to be reduced by between 10 and 15 percent.

The city administration scheduled the construction work to begin in 2021. The project is to be completed by the end of 2023, in time for the Olympic and Paralympic Games 2024 to be held in Paris.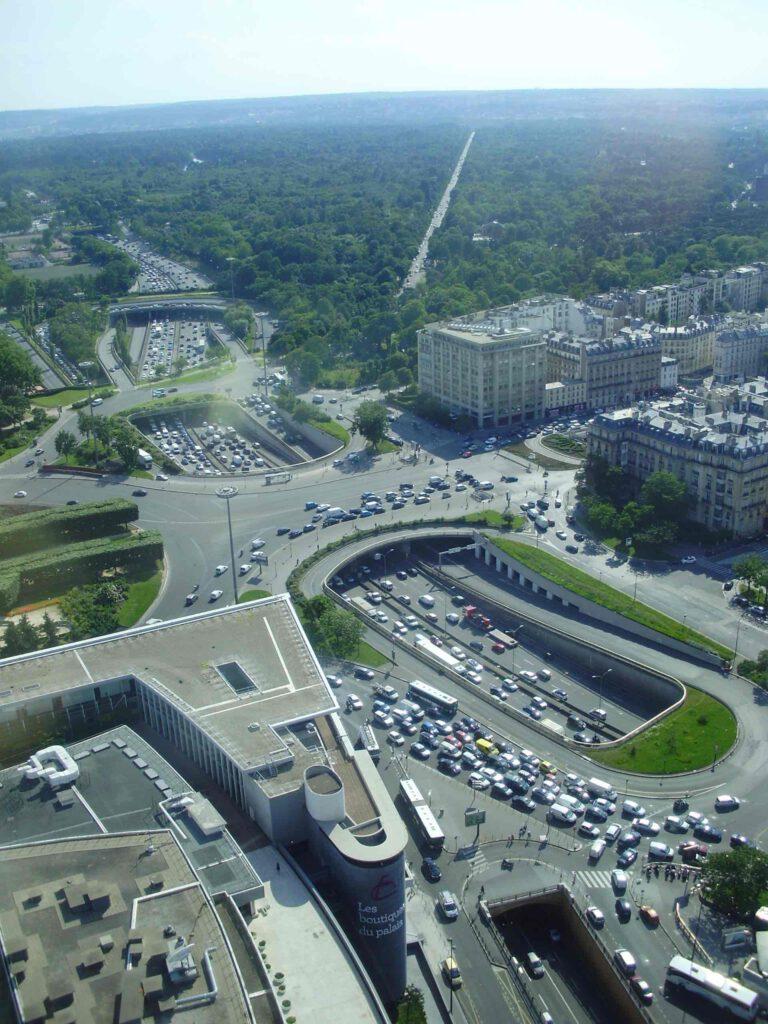 An "inhospitable" place
Stops for the many new and existing public transport lines (RER E, metro, bus, tram) will be located on the new forecourt across from the Palais des Congrès. Green space in the area will be increased substantially by expanding Bois de Boulogne and Place Parodi. Right now, Porte Maillot is seen as a very inhospitable place. As deputy mayor Emmanuel Grégoire explained, the project aims to "reappropriate public space".
This is set to change Porte Maillot beyond recognition. Work on the underground westward extension of the RER E suburban transit system has already begun. A large glass roof will provide passengers with plenty of natural light. At the same time, there are plans to extend the Paris tramway as far as Porte Dauphine.
Text: Linda Benkö
Translation: Rosemary Bridger-Lippe
Visualizations / Photos: Manal Rachdi OXO Architectes + Sou Fujimoto Architects / Porte maillot wikimedia/Geralix
Other articles
that might interest you