Magazine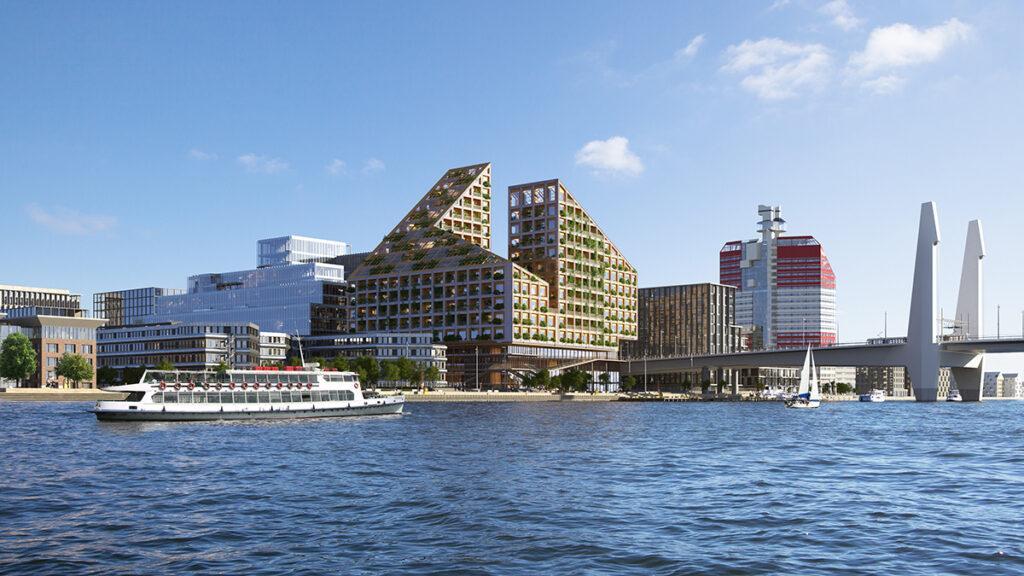 Crowned with timber
A mixed-use project in Sweden's Gothenburg is being crowned by star architect Dorte Mandrup. The jewel in this crown is its use of timber. The new eco construction is intended to become an icon in sustainable urban architecture.
Star architect Dorte Mandrup is well known for her sustainability expertise. Her focus on environmental protection and her spectacular eco buildings are also acclaimed. Projects such as The Whale, the Bestseller Tower and the Karlskrona Culture House are clear evidence of this. A new sustainability icon fits perfectly into the portfolio of the award-winning Danish architect: her office has won the international competition to design a sustainable mixed-use complex in Gothenburg. Mandrup is crowning this project with a sophisticated use of timber.
New sustainability icon
The jury of the competition organized by Swedish real estate company Vasakronan, the city of Gothenburg and Swedish Architects selected Dorte Mandrup's proposal from among 43 designs submitted by renowned architectural firms. Situated on the banks of Gothenburg's river, the construction is anticipated to become the city's new icon for sustainability. The striking feature of the winning project, which was developed in cooperation with Bisgaard Landscape and Rambøll, is the unusual wooden crown that lends the whole complex its special look.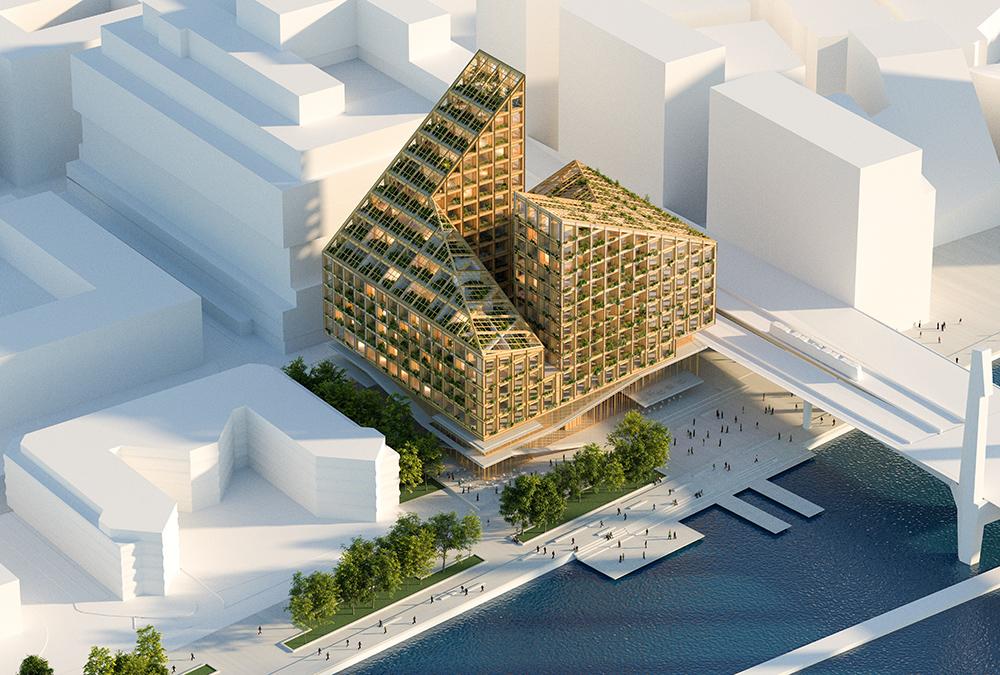 The 37,500 m² (123,000 ft²) eco building plans to achieve carbon neutrality. Responding to her success in the competition, the architect commented: "I am proud that we have managed to bring a sculptural quality into the large volume and create a sustainable construction that allows flexibility over time."
Vasakronan's ambitions allowed them to challenge conventions: "It was possible to create a future-proof building that at the same time holds a high architectural value."
Eco construction with cool flair
Named "Kromet", the new building has an open, transparent base that connects the various levels of the surrounding urban spaces. It also forms a vibrant connection between the quay, street and bridge.
This produces an urban zone with a colourful, cool flair: niche stops, co-working facilities, a bicycle workshop, restaurants and possibly a theatre will generate a bustling atmosphere in and around the eco building. And a trendy sourdough hotel run by Urban Deli is planned here as a service for Gothenburg's private sourdough enthusiasts while they are on vacation.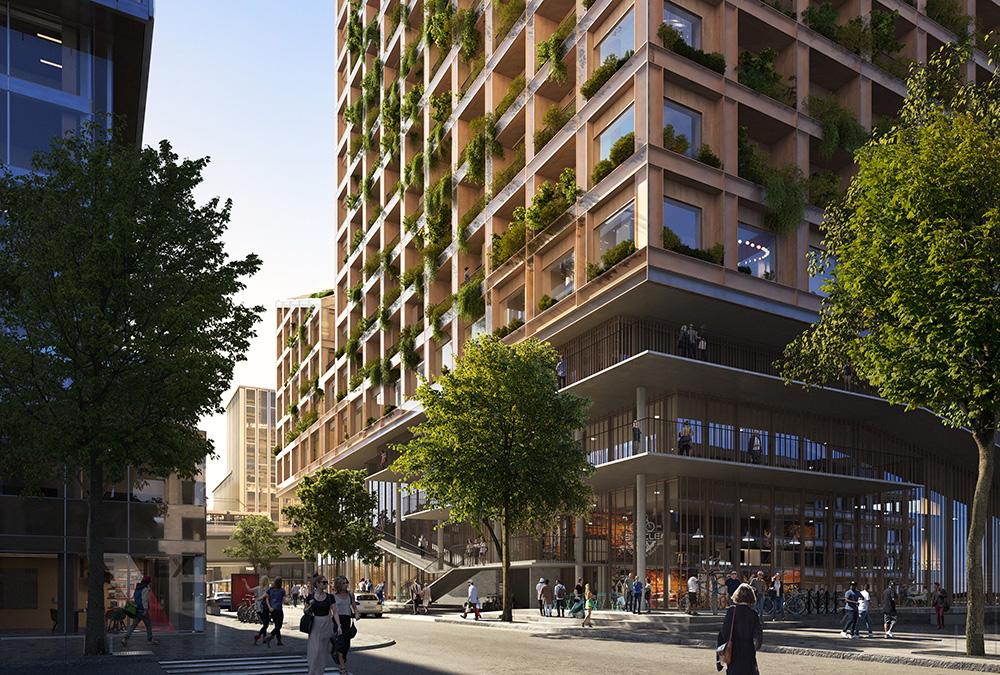 The design will also maintain the nocturnal hustle and bustle, as paths and streets will lead through and around the new eco building. Even when Kromet closes its doors for the night, the public will be able to move around freely.
Glass and wood
The base of this prospective sustainability icon has a lightweight glass surface. As described by the Vasakronan jurors, it "communicates openness and accessibility. It carries a wooden crown with a uniform and refined wooden facade, with glass surfaces creating intriguing shading effects." The jury also remarked that "Kromet" is a distinctive figure with a strong and clear identity.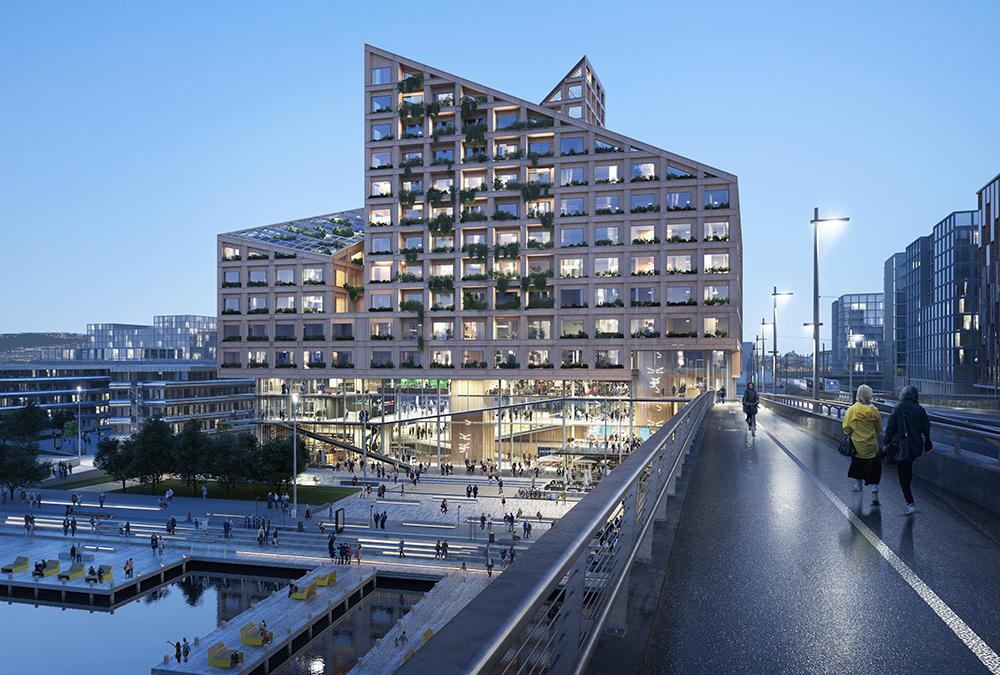 Besides offices, restaurants and space for cultural activities, the crown will offer a variety of housing solutions. The plans include owner-occupied apartments as well as rental and student apartments, and also co-living units.
Fresh air and greenery for all
The people living in this eco building can look forward to a number of features that will increase their quality of life. Balconies are found all over the timber façade, fitted with integrated plant boxes that are intended to serve as semi-private outdoor areas with lush greenery.
Bees on the roof
The plants and materials used in this building will naturally mirror its pursuit of sustainability. Swedish trees, bushes and grasses will be chosen to suit the building's height and microclimate. Rainwater storage and beehives on the roof will be integrated into the life cycle, and aim to contribute to the biodiversity of the project.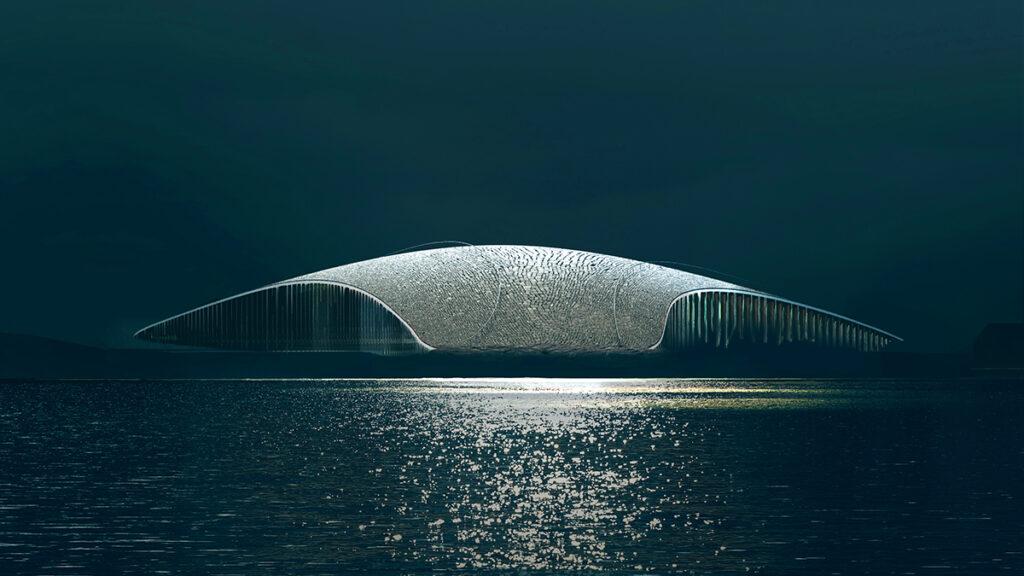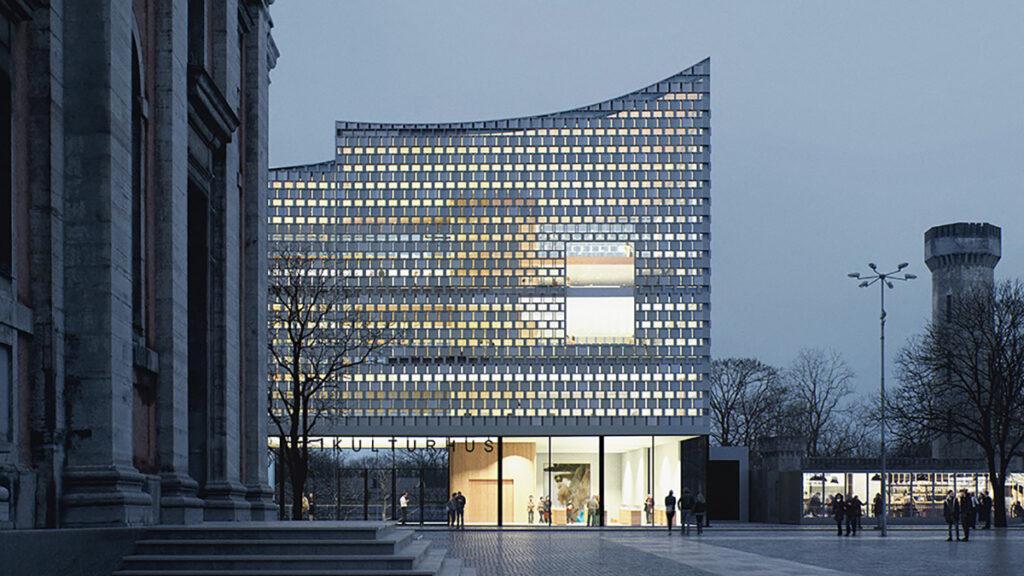 The design of this eco building was centred on achieving the coveted LEED Platinum certification for excellent energy and environmental planning. For instance, concrete from the existing building will be crushed onsite and reused in the base of the new construction. Recycled glass will be given a new lease of life as the terrazzo coating of the concrete surface.
Eco buildings to embrace change
Timber constructions are enduring and an expression of regrowth. Columns and beams are made of glulam; floors and walls are cross-laminated timber (CLT). This allows the use of prefabricated elements, which in turn creates flexible buildings equipped with spaces and functions that can be changed over time. It will also enable this timber-crowned masterpiece to live up to its reputation as the pinnacle of sustainability for years to come.
Text: Elisabeth Schneyder
Translation: Rosemary Bridger-Lippe
Images: Dorte Mandrup, TMRW, MIR
Other articles
that might interest you