Magazine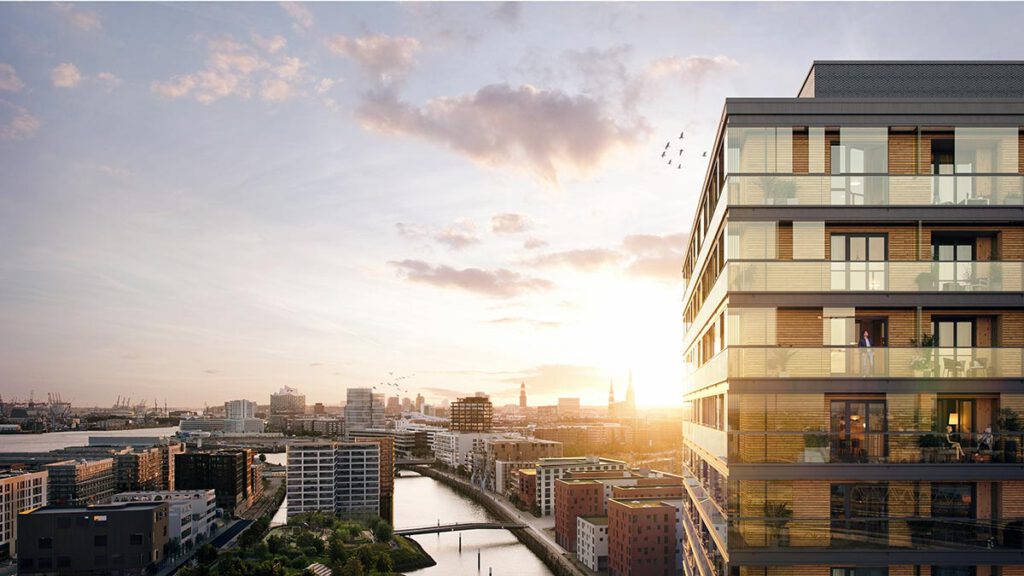 Back to the roots
The eco-friendly residential project Roots will be the new landmark of Hamburg's HafenCity and the tallest timber high-rise in Germany. Architect Jan Störmer reveals what its future residents will have in common.
Residents on the upper floors will have a spectacular view. Looking out of their apartments, they will see huge harbour cranes and ocean liners mooring just a stone's throw away. Not forgetting the architectural icon that is visible for miles around, the Elbphilharmonie concert hall. This is the stunning vista shown by renderings for the timber high-rise called Roots that is currently being built in the Elbbrücken Quarter. It is one of numerous new construction projects in Hamburg's HafenCity, which is one of Europe's largest urban development areas.
The new European city on the waterfront
Where docks and old warehouses once stood, a model of a "new European city on the waterfront" has been promised for Hamburg. The ecological sustainability of this new quarter is its fundamental criterion and also a source of pride; it is an area in which Hamburg has already performed pioneering work. Since 2007 the city has awarded the HafenCity eco-label as the first certification system for sustainable construction in Germany.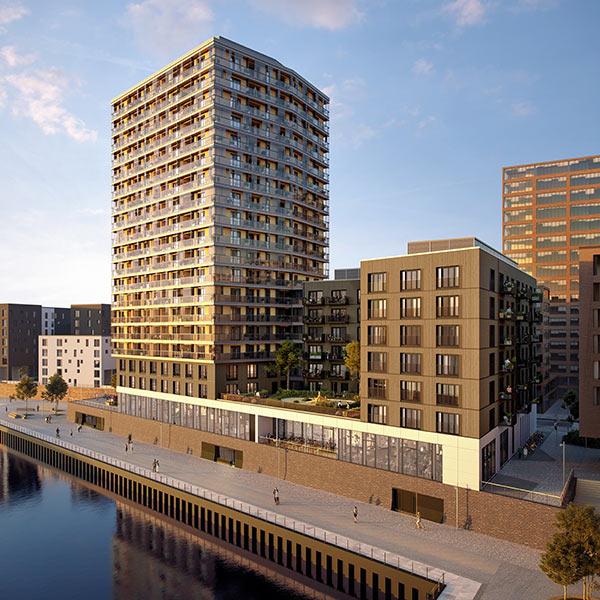 Roots is a trailblazing project for the transition to sustainable apartment construction in the Hanseatic City of Hamburg.

Jan Störmer, architect
The HafenCity is setting a good example in the construction of its own headquarters as well. As a zero emission building, the head office of HafenCity Hamburg GmbH will be CO₂ neutral in every respect, from construction and operation to demounting and disposal.
The tallest timber high-rise in Germany
In the east of HafenCity, you will find an especially dense concentration of building cranes. Since 2017 new projects have had to conform to the highest platinum standard. Construction site no. 102 with roughly 3,200 m² on Lucy-Borchardt-Straße will be much quieter overall than on other building sites. The residential project titled Roots is due to be built here, as a modular timber construction. Compact prefabricated wooden parts will be put together in advance in factory workshops and later assembled on-site like a model. This will reduce construction time, noise and waste.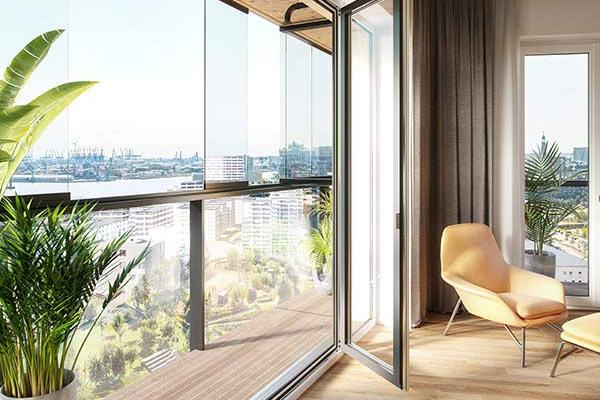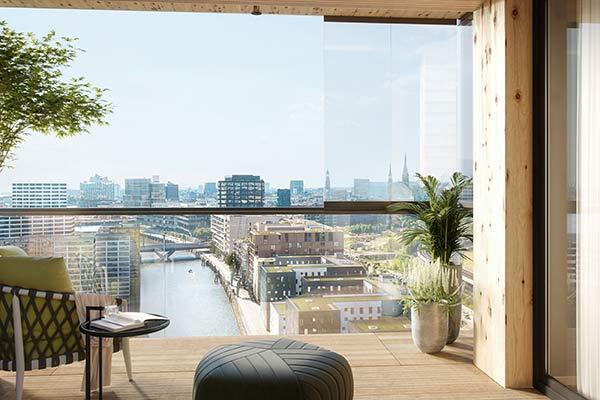 With 18 storeys and a height of 65 metres, the residential tower planned by architectural firm Störmer Murphy and Partners will be the highest timber high-rise in Germany. But not for long, as taller timber projects such as WoHo Berlin are already waiting in the wings.
5,500 cubic metres of softwood
The special feature of this eco-friendly apartment building on the Northern Elbe is its high proportion of solid wood. With the exception of three service cores and a base built of reinforced concrete, all the upper storeys will be constructed with solid wood floors and interior walls. A total of 5,500 m³ of softwood will be used.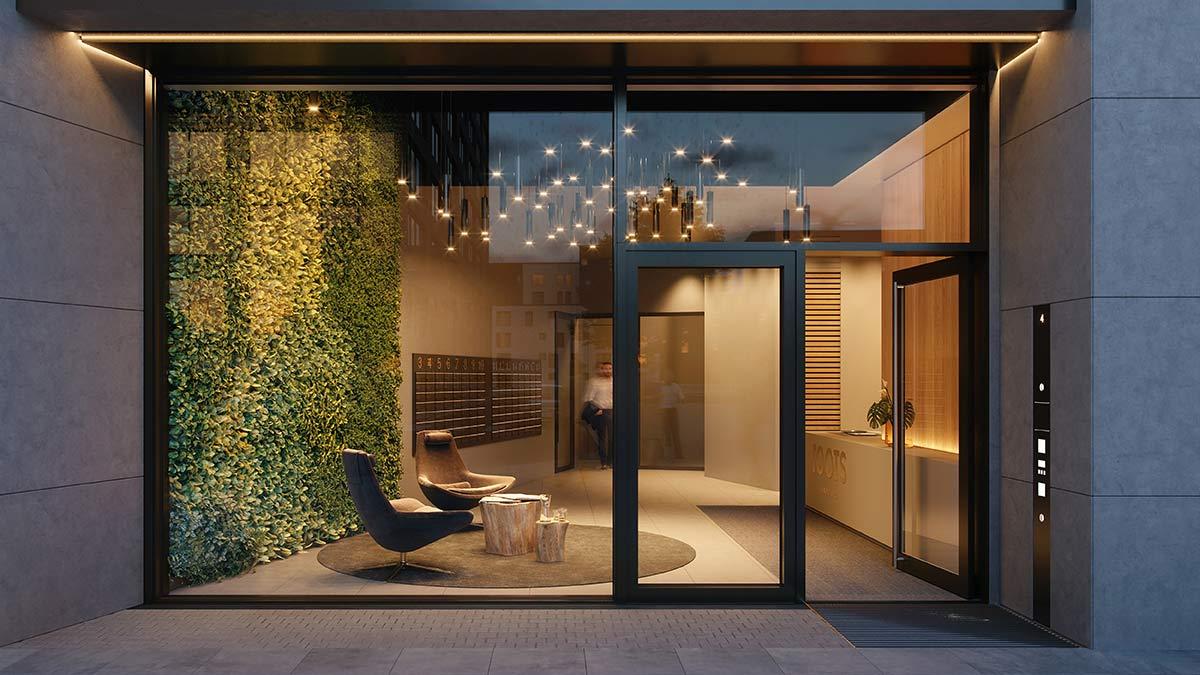 "Roots is a trailblazing project for the transition to sustainable apartment construction in the Hanseatic City of Hamburg," states architect Jan Störmer. "In its conspicuous and exposed location directly on the side of the harbour basin, it has a huge amount of character and makes an important contribution towards reducing the carbon dioxide emissions of buildings and the construction industry, which is urgently necessary."
A project puts down roots
The building contractor is using this CO₂-reduced design to pursue the vision of "redensifying the city with timber as a construction material" and therefore returning people to their roots, as Fabian von Köppen explains. A timber construction project of this scale is new territory, and not just for the managing director of Garbe Immobilien-Projekte GmbH: "When we decided to go ahead with this construction project, we were ready to grow with the experience, together with everybody involved. Our objective was to create the 'best case' that would literally put down roots."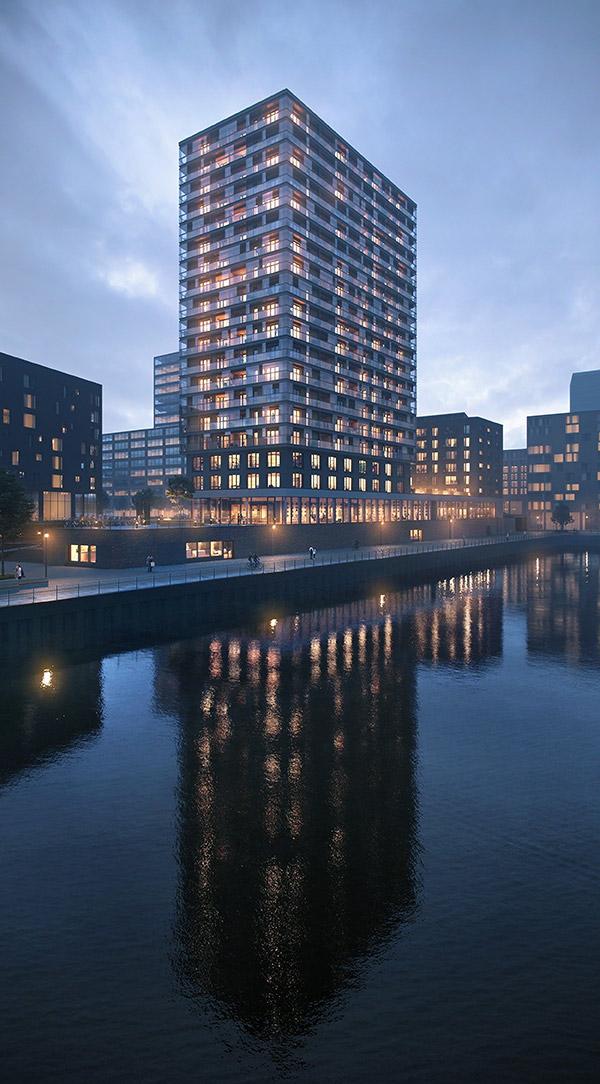 Last but not least, the residents will save energy costs – wood has outstanding insulating properties.

Jan Störmer, architect
In the meantime, Roots really has put down its roots on construction site 102. The official start of construction was November 2020, and completion is scheduled for 2023. In addition to the high proportion of wood, the project organizers want to create further associations with nature: on the one hand by means of a lush green courtyard, and on the other with an interactive nature and species conservation exhibition by the German Wildlife Foundation.
Socially and ecologically sustainable
By the year 2030, the new district of HafenCity is expected to be populated by over 120,000 people, including tourists, customers, employees, and up to 14,000 residents. Some of the inhabitants will live in the 181 premium timber apartments created by the Roots project.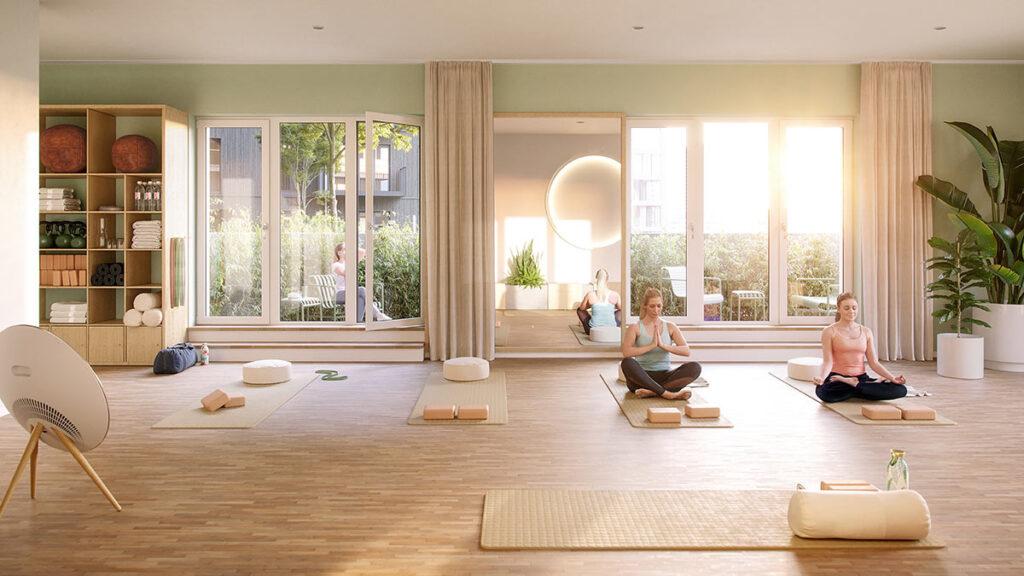 In order to achieve a balanced social structure, there are 128 independently financed, privately owned apartments plus another 53 that are publicly subsidized. After all, today's urban planners agree that gated communities have finally outlived their usefulness. They are incompatible with the demands of a sustainable, social urban life.
Architect Jan Störmer is convinced that all residents will benefit to the same extent from the feel-good factor of wood as the project's construction material. "Last but not least, they will also save energy costs – wood has outstanding insulating properties." And what else do the future residents of Roots have in common? "They all want to pursue a sustainable lifestyle."
Text: Gertraud Gerst
Translation: Rosemary Bridger-Lippe
Renderings: Garbe Immobilien-Projekte / Störmer Murphy and Partners
Other articles
that might interest you